Main content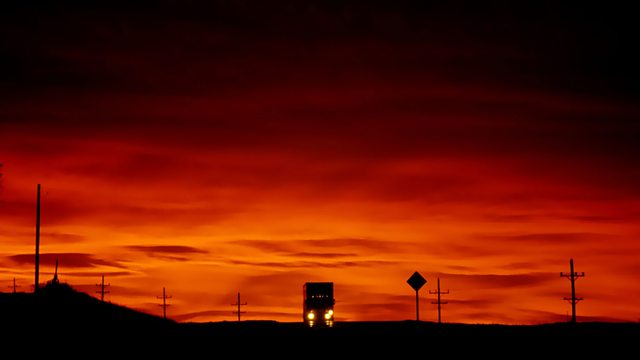 04/11/2012
Including the Melbourne Symphony Orchestra conducted by Douglas Boyd in the first of five concerts of Beethoven symphonies. Featuring Nos 1 and 3.
04-Nov-12
1:01 AM
Beethoven, Ludwig van [1770 -1827]
Symphony no. 1 (Op.21) in C major;
Melbourne Symphony Orchestra, Douglas Boyd (conductor)
1:28 AM
Beethoven, Ludwig van [1770 -1827]
Symphony no. 3 (Op.55) in E flat major "Eroica";
Melbourne Symphony Orchestra, Douglas Boyd (conductor)
2:17 AM
Schubert, Franz (1797-1828)
Piano Sonata No.15 in C major (D.840)
Alfred Brendel (piano)
2:38 AM
Beethoven, Ludwig van [1770 -1827]
Trio for oboe, cello and piano (Op.11) in B flat major (arr from violin / clarinet, cello and piano)
Alexei Ogrintchouk (oboe) , Katerina Apekisheva (piano), Boris Andrianov (cello)
3:01 AM
Vivaldi, Antonio (1678-1741)
Gloria, cantata for soloists, mixed choir and orchestra in D major (RV.589)
Olga Gracelj (soprano), Eva Novsak Houska (mezzo-soprano), Andrej Jarc (organ), Choir Consortium Musicum, Orchestra of Slovenian Philharmonic, Marko Munih (conductor)
3:28 AM
Schumann-Wieck, Clara (1819-1896)
Piano Trio in G minor (Op.17)
Erika Radermacher (piano), Eva Zurbrugg (violin), Angela Schwartz (cello)
3:56 AM
Handel, Georg Frideric (1685-1759)
Concerto Grosso No.7 from Concerti Grossi Op.6
Norwegian Chamber Orchestra, Terje Tønnesen (conductor)
4:10 AM
Mozart, Wolfgang Amadeus (1756-1791)
9 Variations on a minuet by Duport for piano (K.573)
Christian Ihle Hadland (piano)
4:23 AM
Charlton, Richard (b. 1955)
Dances of the Rainbow Serpent (The time before; The world is formed; The beauties of the world are revealed for the first time; The serpent, the protector and avenger of sacred love; The bringer of rain)
Guitar Trek: Timothy Kain, Carolyn Kidd, Mark Norton, Peter Constant, (guitars)
4:33 AM
Telemann, Georg Philipp [1681-1767]
Sonate de Concert for trumpet in C and organ
Blagoj Angelovski (trumpet), Velin Iliev (piano)
4:44 AM
Ebner, Leopold (1769-1830)
Trio in B flat major
Zagreb Woodwind Trio
4:51 AM
Castello, Dario (first half of c.17th)
Sonata IV, for 2 violins and continuo (from Sonate concertarte in stil moderno, per sonare nel organo, overo spineta con diversi instrumenti, a 2 & 3 voci. Libro primo. Venice 1629]
Il Giardino Armonico
5:01 AM
Suppé, Franz von (1819-1895)
Overture - from The Light Cavalry
Slovenian Radio and Television Symphony Orchestra, Marko Munih (conductor)
5:09 AM
Hummel, Johann Nepomuk (1778-1837)
Rondo in B minor (Op.109)
Stefan Lindgren (piano)
5:18 AM
Milhaud, Darius (1892-1974)
3 Psaumes de David (Op.339) - No.2 Psalm 50 - No.3 Psalms 114 and 115 ]
Elmer Iseler Singers, Elmer Iseler (conductor)
5:27 AM
Handel, Georg Frideric (1685-1759)
Violin Sonata in A minor (Op.1 No.4) (HWV.362)
Tomaz Lorenz (violin), Jerko Novak (guitar)
5:37 AM
Mendelssohn, Felix (1809-1847)
Symphony for string orchestra in B minor, No.10
Risör Festival Strings
5:48 AM
Doppler, Franz (1821-1883)
Fantasie pastoral hongroise (Op.26) (version for flute & piano)
Ian Mullin (flute), Richard Shaw (piano)
5:59 AM
Dittersdorf, Carl von (1739-1799)
Symphony no.3 in G major 'Verwandlung Actaeons in einen Hirsch' (Vienna 1785)
La Stagione Frankfurt, Michael Schneider (director)
6:17 AM
Chopin, Frédéric (1810-1849)
Sonata in B flat minor (Op.35)
Ivo Pogorelich (piano)
6:37 AM
Tchaikovsky, Pyotr Il'yich [1840-1893] (arranged Ann Kuppens)
Variations on a rococo theme for cello and string orchestra (Op.33)
Gavriel Lipkind (cello) Brussels Chamber Orchestra.