Main content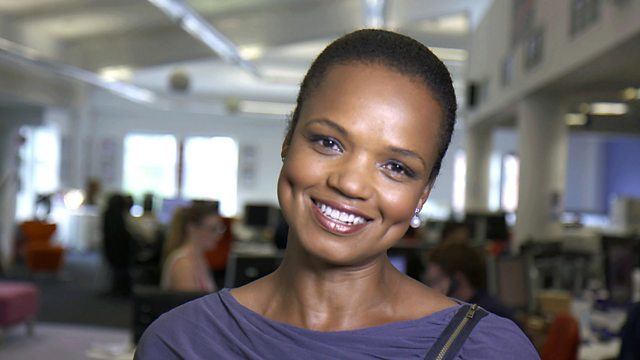 29/10/2012
Investigating the problem of prescription medicine mix ups that can prove to be fatal. Plus, how paralysed athlete Claire Lomax used a robotic suit to complete a marathon.
In England we get through two-and-a-half million prescriptions a day, more than 900 million a year. That's billions and billions of pills. And sometimes the medical professionals who prescribe or distribute those medicines get it wrong.
A freedom of information request by Inside Out East Midlands identified more than 1200 incidents across England reported in 2011. More than half of those happened in hospitals, more than a third happened in community pharmacies - with the rest in places like GPs surgeries and in community nursing.
For 2 years Harold Moody's family, who lives in Lincolnshire, have been fighting for answers. Harold was discharged from hospital with a drug addict's methadone accidentally mixed in with his medication. He died from an accidental overdose. It's unclear how the mix up happened. His son Philip has talked publicly for the first time to highlight the problem of medicine mix ups in our hospitals. Doctor Tony Avery from Chilwell in Nottingham has carried out his own research for the General Medical Council. It suggests GPs are making too many mistakes when prescribing drugs to patients. Sibby Buckle is a Nottingham pharmacist and on the board of The Royal Pharmaceutical Society. She wants shared records between GPs and pharmacists - currently this doesn't exist.
Also tonight: the remarkable story of Claire Lomas, the athlete who managed to complete a marathon despite being paralysed from the chest down. A revolutionary robotic suit got her back on her feet and allowed her to walk the route - but it took her an incredible 17 days. And remembering Alan Sillitoe - with a new phone app.
Alan Sillitoe app
A celebration of the work of a renowned Nottingham author is taking place to help raise funds towards his memorial.
The Alan Sillitoe Committee said it was introducing a mobile phone app at the event to lead a "literary walk" through one of the writer's most famous books.
It said the Sillitoe Trail app, commissioned by the BBC and the Arts Council, would cover five key locations in Saturday Night and Sunday Morning.
Read the full story on the BBC News website.
Guide dog attacks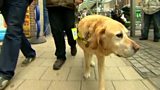 Attacks on guide dogs for the blind by other dogs have increased in recent years, with 180 incidents since 2010 according to the Guide Dogs Association.
BBC Inside Out meets Richard Wise from Coventry and Jemma Brown. Both have been subjected to attacks on their guide dogs.
In another incident CCTV footage captures an attack on a guide dog by a 'status' dog whose owner was subsequently prosecuted under the Dangerous Dogs Act.
In 2011 six guide dogs were forced to retire because of the physical and psychological damage caused by attacks.
Now the Guide Dogs Association is calling for an urgent change in the law to help stop them.
Watch a video feature on the BBC News website.  
Guide dog attacks on increase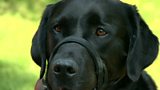 Guide dog owner Richard Wise is terrified his dog will be attacked for a second time.
The last time, he said the pair were walking to the post office when a dog "just locked on to Scrumpy, under his neck and it seemed an eternity."
Mr Wise, of Coventry, said: "Whenever I go out, or particularly into the city centre, I'm living permanently with the fear of being attacked, the knock-on effect of that is affecting my mobility."
Such attacks are not necessarily a criminal offence and it can be difficult to bring prosecutions.
The charity Guide Dogs is calling for a change in the law so that the authorities have more power to prosecute the owners of dogs involved in attacks.
Read the full story on the BBC News website.
Credit
| Role | Contributor |
| --- | --- |
| Presenter | Marie Ashby |