Main content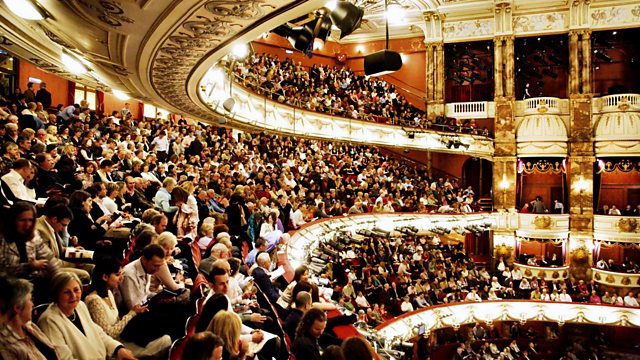 Handel's Julius Caesar
Christian Curnyn conducts the English National Opera Orchestra and Chorus in Handel's Julius Caesar. With Lawrence Zazzo (Julius Caesar) and Anna Christy (Cleopatra).
Andrew McGregor presents English National Opera's brand new production of one of Handel's greatest operas. The action centres around Cleopatra's quest to overthrow her brother Ptolemy in order to gain control of Egypt, and the burgeoning love affair between her and the emperor Julius Caesar.
Written for some of the finest singers of Handel's day, Julius Caesar features some of Handel's most popular arias.
The Romans
Julius Caesar..... Lawrence Zazzo (counter-tenor)
Curio..... George Humphreys (bass)
Cornelia Pompey's widow.....Patricia Bardon (mezzo-soprano)
Sesto ..... Daniela Mack (mezzo-soprano)
The Egyptians
Cleopatra..... Anna Christy (soprano)
Ptolemy, Cleopatra's brother...... Tim Mead (counter-tenor)
Achillas, his general...... Andrew Craig Brown (bass-baritone)
Nirenus, Cleopatra's servant...... James Laing (counter-tenor)
English National Opera Orchestra
English National Opera Chorus
Conductor.....Christian Curnyn.