Main content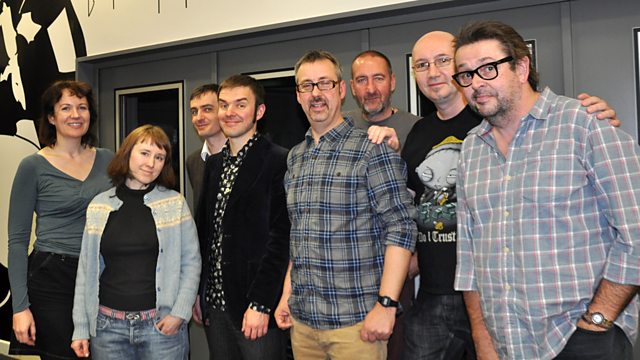 William D Drake
William D Drake journeys up north for his second live session for Marc.
William D Drake journeys up north for his 2nd live session this evening .. he started playing music from the age of 5 and is a wee bit older than that now but still as fresh faced.
He'll be accompanied by his regular band Andrea Parker - Vocals, Nicola Baigent - Clarinet, James Larcombe - Keyboards, hurdy-gurdy, vocals, Richard Larcombe - Electric guitar, acoustic guitar, vocals, Jon Bastable - Bass guitar and Mark Cawthra on Drums.
Best know for his work with Tim Smith in cult band Cardiacs he's now releasing solo recordings. The latest being his fourth album The Rising Of The Lights released on Onomatopoeia Records. It was recorded at Fliskin Manor Studios, Bristol & Cattleford Beeches, London with additional recording at Ty Drwg, Cardiff and was released in May last year.