Main content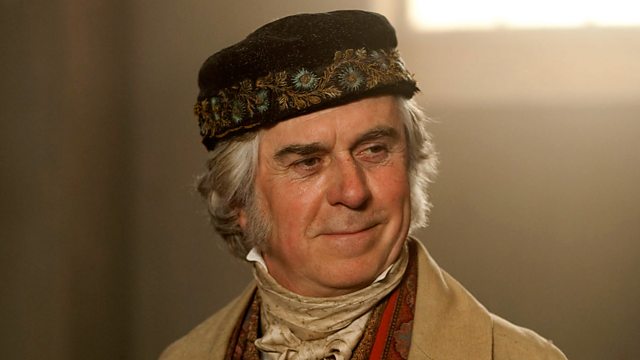 Squire Fenton's downfall looks imminent with the arrival of his scheming father. Stars Nicholas Le Prevost. From January 1996.
The downfall of Squire Fenton and Babblewick Hall appears imminent with the arrival of Fenton's father who has plans for his wayward son. Not least that he should marry the insipid and bewhiskered Harriet.
Meanwhile, Augustus makes a dramatic discovery...
Starring Nicholas Le Prevost as Fenton Babblewick and Forbes Masson as Augustus Snipe.
Conclusion of the first series of Scott Cherry's sitcom set in the 18th-century.
Fenton Babblewick ...... Nick Le Prevost
Augustus Snipe ...... Forbes Masson
William Babblewick ...... Benjamin Whitrow
Elizabeth Babblewick ...... Pauline Yates
Harriet ...... Courtney King
Septimus Hickey ...... John Moffat
Molly ...... Gillian Bevan
Barney ...... David Antrobus
Jack ...... Sam Kelly
Music by Paul Mottram.
Producer: Paul Schlesinger
First broadcast on BBC Radio 4 in January 1996.
More episodes
Next
You are at the last episode