Main content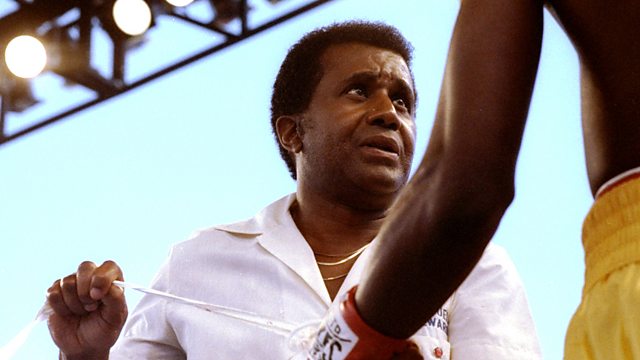 Hans Werner Henze, Emanuel Steward, Jacques Barzun, Yash Chopra, Terry Callier
Obituary series. John Wilson on composer Hans Werner Henze, boxing trainer Emanuel Steward, historian Jacques Barzun, Bollywood director Yash Chopra and singer Terry Callier.
On Last Word this week:
Hans Werner Henze, one of the great post-war German composers, remembered by fellow composer Mark Antony Turnage.
Boxing trainer Emanuel Steward, who coached Lennox Lewis and others to world titles.
Eminent cultural historian and philosopher Jacques Barzun, author of more than 40 books.
Indian director Yash Chopra, who made some of the best-loved Bollywood films.
And tributes to jazz and soul singer Terry Callier from DJ Gilles Peterson and Paul Weller.
Last on
Hans Werner Henze
Leading German composer of the post-1945 era, often at odds with his native country politically and aesthetically
Last Word spoke to Andrew Clark, music critic for the Financial Times, and to fellow composer Mark-Anthony Turnage.
Born 1 July 1926; died 27 October 2012 aged 86.
Emanuel Steward
One of the foremost boxing trainers of his time, he spent a decade coaxing Lennox Lewis to "hit more and think less"
John spoke to boxing MC and announcer John Macdonald and to Mike Brudenell, boxing reporter for the Detroit Free Press.                                 
Born 7 July 1944; died 25 October 2012 aged 68.
Yash Chopra
One of India's most influential film-makers
Last Word spoke to TV producer and director Nasreen Kabir.                              
Born 27 September 1932; died 21 October 2012 aged 80.
Jacques Barzun
Eminent historian, published 40 books over a period of more than 70 years.
John spoke to his friend and editor Arthur Krystal and to his biographer Michael Murray.
Born 30 November 1907; died 25 October 2012 aged 104.
Terry Callier
US soul jazz singer, who collaborated with Massive Attack.                             
John spoke to fellow musician Paul Weller and to DJ Gilles Peterson.         
Born 24 May 1945; died 28 October 2012 aged 67.
Broadcasts