Main content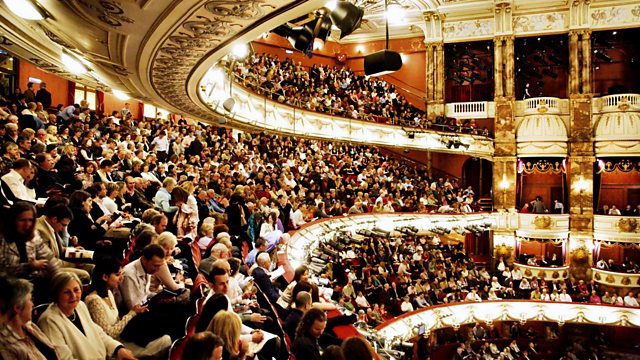 Donizetti's Caterina Cornaro
John Shea presents a rare chance to hear a performance of Donizetti's late opera Caterina Cornaro. With Carmen Giannattasio (Caterina Cornaro) and Colin Lee (Gerardo).
Donizetti's Caterina Cornaro
Presented by John Shea.
Set in Venice in the 15th century, Caterina's wedding to Gerardo is interrupted by a masked man who says it's the senate's wish that Caterina should marry Lusignano, the King of Cyprus. On threat of death, Caterina agrees. Gerardo, though is determined to get her back, and begins to realise that Lusignano is actually not an enemy, but as much a victim of circumstance as he is.
A rare chance to hear Donizetti's late opera, based on the true story of Caterina Cornaro, Queen of Cyprus, Jerusalem and Armenia in a new recording by the BBC Symphony Orchestra. John Shea presents, and is joined by Italian opera expert Francesco Izzo to explain the opera's troubled history.
Caterina Cornaro.....Carmen Giannattasio (Soprano)
Gerardo.....Colin Lee (Tenor)
Lusignano..... Troy Cook (Baritone)
Andrea Cornaro.....Graeme Broadbent (Bass)
Strozzi & A Knight of the King.....Loic Felix (Tenor)
Mocenigo.....Vuyani Mlinde (Bass-baritone)
BBC Singers
BBC Symphony Orchestra
Conductor.....David Parry.