Main content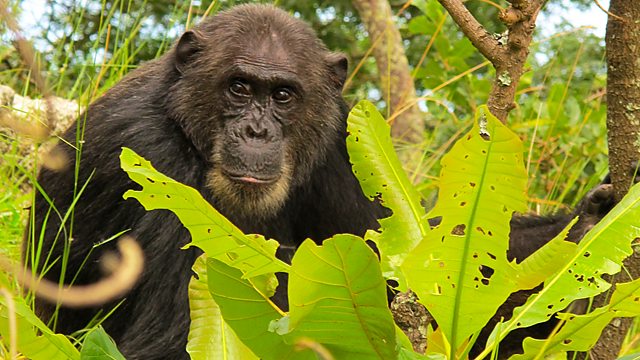 Citizen Science / Giant Harvestman
Brett Westwood explores the growing phenomenon of citizen science, the contribution made by amateur naturalists to the understanding of the natural world.
Recently the term Citizen Science has evolved to describe amateurs working with professionals at public events such as Bioblitz events, which were first held in 1996 in Washington DC. These involve an intense period of biological surveying within a defined area and so Brett Westwood travels to Oxford to attend the World's first Urban Bioblitz and find out for himself what over 1000 coordinated events in one weekend hope to achieve.
But can the amateur really add to the science? Many scientific communities, such as an academic study by Jeremy Thomas (Professor of Ecology at Oxford) and colleagues acknowledged that without the input from these amateur wildlife watchers much of today's understanding of the natural world would be impossible. Brett Westwood discusses this with Dr Helen Roy who has recently been asked to review the benefit of amateur observations for the scientific community.
Meanwhile, Andrew Dawes travels to Sheffield to meet Paul Richards, an invertebrate specialist, who recently found a species of giant harvestman measuring 20 centimetres across at his local bioblitz. But what effect is this alien species having on the native harvestmen, as well as on flora and fauna?
And Sarah Pitt joins Daniel Hargreaves on the shores of Blagdon Lake in Somerset as he goes in search of the Nathusius' pipistrelle - a small species of bat rarely seen in many parts of the UK.
Also in the programme - News from around the world with our regular news reporter, Kelvin Boot. And we'll update you on the activities of the Open Universities iSpot.
Producer : Mary Colwell
Presenter : Brett Westwood
Editor : Julian Hector.
BBC News: Oxford Bioblitz 2012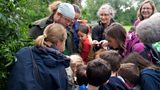 BBC News report on the Oxford Bioblitz, which took place on 23-24 June 2012. A Bioblitz is a large scale event where members of the public take part in a 24-hour survey of plants and animals in particular area.
350 people took part in this year's Oxford Bioblitz, with over 700 unique species found. Read the full Bioblitz report here
What is a Bioblitz event? The Bristol Natural History Consortium explains.
Harvestmen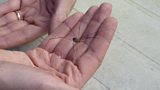 The UK has several native species of Harvestmen, but recently a very large species apparently new to science has appeared in western Europe and has now arrived in England.
If you've seen this new species of Harvestmen, please send your photos or records to  the Spider Recording Scheme or directly to Paul Richards
Nathusius' pipistrelle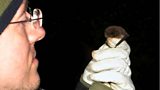 Nathusius' Pipistrelle is a rarely seen bat in the UK and Ireland - there are only about 850 recorded sightings of the bat.
In 2009 the Bat Conservation Trust launched a Nathusius' pipistrelle survey focussing on UK lakes.
Read Daniel Hargreaves' report on the Nathusius' Pipistrelle project in Blagdon, Somerset.