Main content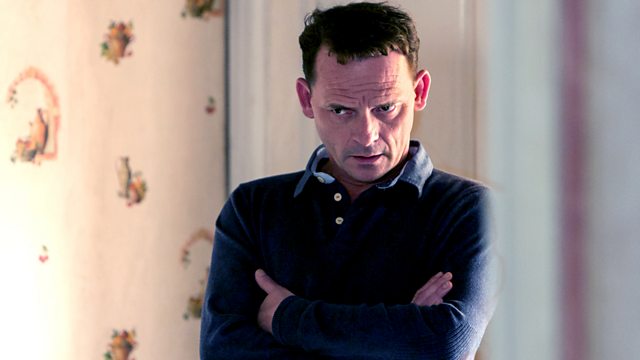 22/10/2012
The Masoods adjust to life without Zainab. Will AJ be able to stop fooling around and pitch in with the rest of the family? Meanwhile, Billy tries to manage Lola's expectations.
Lola's happy, confident Phil's going to get Lexi back. Then she discovers that not only does Phil want Lexi to live with him, Billy already knew about it. Cora tells Lola about Rainie. Trish arrives without Lexi, who's sick. Trish's pleased to hear Lola's signing up for parenting classes. Lola visits Phil, showing him a picture Trish brought of Lexi. Lola's missed seeing Lexi learn to roll over and, determined not to miss anything else, signs the Letter of Consent.
Tamwar discovers Masood was an avid Star Wars fan, like AJ, but changed for Zainab. Syed and Christian return from Paris. Masood's disgruntled by the mess at home; AJ proposes a cleaning rota but makes Tamwar draw it up. AJ asks Phil for a job, Phil shows him a broken motorbike – if AJ can fix it, paying for any parts himself, the job's his. AJ takes money from the Masoods' kitchen tin to buy a valve. AJ can't hide his shock when he sees Tamwar's scars for the first time; angry, Tamwar suggests he leave Walford. AJ fixes the bike, gets the job and, after talking to Masood, decides to stay. He rubs cream into Tamwar's scars.
Jack throws a surprise party for Sharon at R&R after Phil tells him it's her birthday - a significant one. It's actually her 43rd and Phil's disappointed when Sharon, who usually hates surprise parties, is thrilled with the effort Jack's put in.
Max puts Lauren to work designing an advert for the car lot. Her drawing's great but she drafts Joey in to help with the slogan. The pair have fun and work well together and Max's impressed by the finished advert. Lauren notices that Whitney's unhappy around Joey, Whitney tells Lauren about the kiss.
Cora tells Tanya she's asked around but heard nothing about Rainie.
Music Played
Timings (where shown) are from the start of the programme in hours and minutes
Credits
| Role | Contributor |
| --- | --- |
| Lola Pearce | Danielle Harold |
| Phil Mitchell | Steve McFadden |
| AJ Ahmed | Phaldut Sharma |
| Tamwar Masood | Himesh Patel |
| Masood Ahmed | Nitin Ganatra |
| Sharon Rickman | Letitia Dean |
| Jack Branning | Scott Maslen |
| Max Branning | Jake Wood |
| Tanya Cross | Jo Joyner |
| Lauren Branning | Jacqueline Jossa |
| Joey Branning | David Witts |
| Lucy Beale | Hetti Bywater |
| Whitney Dean | Shona McGarty |
| Billy Mitchell | Perry Fenwick |
| Cora Cross | Ann Mitchell |
| Executive Producer | Lorraine Newman |
| Director | Rupert Such |
| Writer | Patrick Homes |
| Patrick Trueman | Rudolph Walker |
| Syed Masood | Marc Elliott |
| Christian Clarke | John Partridge |
| Trish Barnes | Tessa Churchard |
| Dennis Rickman | Harry Hickles |