Main content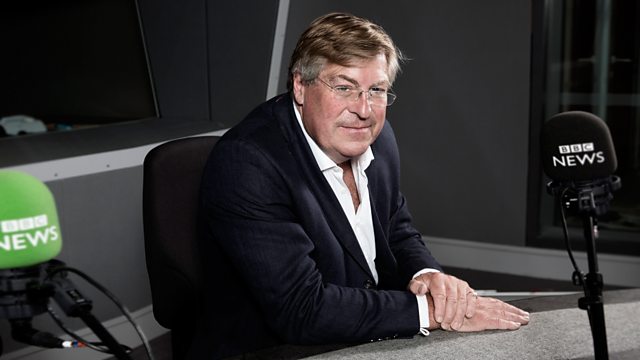 28/10/2012
The Tablet's Christopher Lamb talks to Edward Stourton about the announcement of six new Cardinals, and the expulsion of a holocaust-denying bishop from the Society of Pius X.
The Tablet's Christopher Lamb has just returned from Rome and talks to Edward Stourton about the six new Cardinals announced this week and the expulsion from the Society of Pius X of the Holocaust denying Bishop Williamson.
This week the global expo "Co-operatives United" takes place in Manchester. The world's co-operative sector comprises 1.4 million businesses across the world and supports a third of the world's population. It all started with the Rochdale Pioneers in 1844, as Russell Gill from the Co-operative Group tells Edward Stourton.
When Barack Obama won the White House in 2008, 94% of African-Americans voted for him, and more black voters than ever before turned out to cast a ballot. But four years on, many conservative-minded black churchgoers are struggling with the President's decision to embrace same-sex marriage. With the race in effect tied, the President can no longer count on their support as Matt Wells reports from the crucial election battleground of Ohio.
The musicians of Mali have gained global recognition for their unique sound, but a recent influx of militants who want to impose their brand of Salafi Islam on the country, has declared war on music. Andy Morgan once managed the Grammy Award Winning Malian band, Tinariwen, and talks to Edward Stourton.
What is the future for Christians in the Middle East post-Arab Spring? This week a conference in Southwark Cathedral brought together Christian leaders from Egypt, Syria, Lebanon, Iraq, Israel and the Occupied Territories. Trevor Barnes reports.
Are Christians the most persecuted religion in the world? Rupert Shortt, Religion Editor of the Times Literary Supplement, has spent the last few years researching this question for his new book "Christianaphobia" and tells Edward Stourton what he has found.
In the light of the Savile case we explore to what extent being part of an organisation influences an individual's moral choices, with guests Dr John Blenkinsopp, of Teeside University Business School, Professor Roger Steere - Visiting Professor of Organisational Ethics at the Cass Business School, and Donald Findlater, Director of Research and Development at the child protection charity the Lucy Faithfull Foundation.