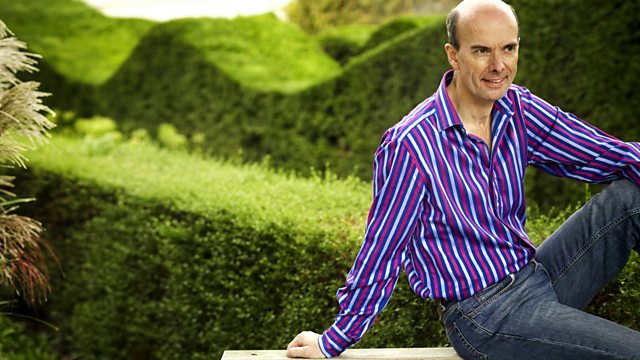 Bournemouth SO - Avner Dorman, Tchaikovsky
Live from the Lighthouse, Poole
Presented by Martin Handley
Kirill Karabits conducts Tchaikovsky's Fifth Symphony and before that a breathtaking new Percussion Concerto by the young Israel-born composer, Avner Dorman.
WIth its dynamic principal conductor at the helm and a brand new work written and performed by musicians both in their twenties this promises to be an exhilarating concert from the Bournemouth Symphony Orchestra. The percussionist, Martin Grubinger is a rising star of the international percussion world and he brings this concerto hot foot from Istanbul and Leipzig: he'll certainly have to be on his toes for Avner Dorman's acrobatic showpiece.
Avner Dorman: Frozen in Time (Percussion Concerto)
Martin Grubinger (percussion)
at approx 8pm
Interval Music - the choir of WInchester Cathedral in music by William Byrd and John Sheppard and more from Avner Dorman - his Concero Grosso.
at approx 8.20pm
Tchaikovsky: Symphony No.5 in E minor, Op. 64
Bournemouth Symphony Orchestra
Kirill Karabits (conductor)
Frozen Time is scored for a huge range of percussion instruments from around the world which give a series of imaginary snapshots of the Earth's geological development from prehistoric times to the present day. Each of the three movements represents one of the three land masses that emerged from the primordial continent Pangaea - "Indoafrica", "Eurasia" and "The Americas". The musical journey features the rhythms and sounds of India and south-east Asia (with cow bells and gamelan) as well as ecstatic African drumming. There is a more mysterious and chilly psychological depiction of Europe and a final exploration of jazzy grooves and grunge rock of modern America.
Last on