Main content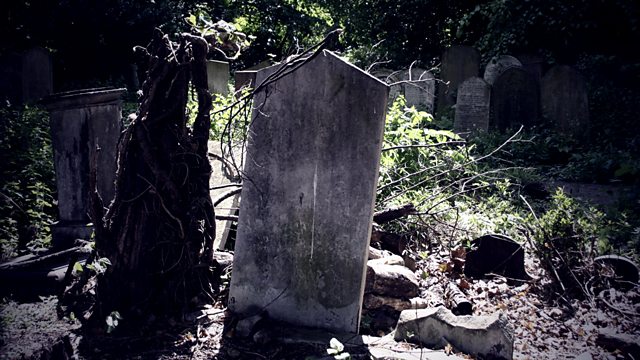 Adventures of the Soul
A ghost story by Lizzie Mickery about the dead reclaiming their stolen identities from the living. With Helen Bradbury, John Hollingworth and Lucas Smith.
Theft of a dead person's identity is one the UK's fastest growing crimes. But what if the dead decide it's time to reclaim their souls? A contemporary ghost story by leading television thriller writer Lizzie Mickery, with a soundscape incorporating original electronic voice phenomenon (EVP) recordings by collector Raymond Cass.
The first of two plays on Radio 3 for this year's Halloween. Followed on Sunday by Drama on 3: The Midnight Cry of the Deathbird, a new version of Nosferatu by Amanda Dalton
Clare opens her door to a meter reader, guides him to the cellar and watches him go down. But he doesn't come up. How can he have vanished into thin air? Clare doesn't sleep that night. No one believes her, not even the private detective she hires, although he stays on the case. They discover others too have vanished. They're a mix of illegal immigrants, criminals and conmen who left home one morning and never returned. No calls on their mobiles, no transactions on credit cards. It's as if they've been spirited away. The one thing each case has in common is that the vanished have all taken the identity of a dead person.
Meanwhile something has taken up residence in Clare's house. It picks her up and shakes her as though needing her to understand. Strange unidentifiable voices speak to her through the airwaves. Clare is terrified but determined to understand what's happening. When she discovers her late father's identity has also been stolen, she realizes whose violent spirit rages in her home. Her mission is no longer to prove her sanity but to save her father and other tortured souls from eternal limbo.
Clare...................Helen Bradbury
Philip..................John Hollingworth
Tom....................Lucas Smith
Afrim, DS Ross....Renny Krupinski
Tracy, Mrs Hope..Fiona Clarke
Mrs Jenkins........Judith Bailey
Writer, Lizzie Mickery
Sound design, Eloise Whitmore
Director, Melanie Harris
Sparklab Productions for BBC Radio 3.