Main content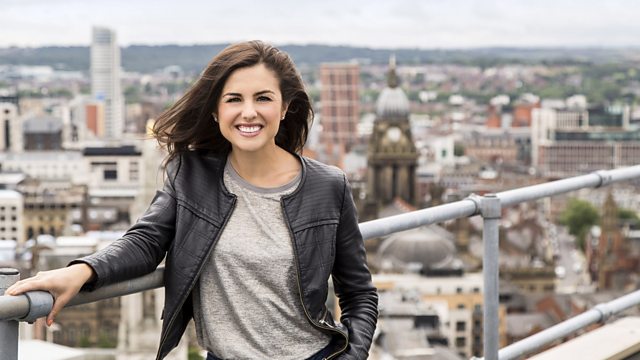 22/10/2012
Dan Johnson investigates the acquittal of 95 miners charged with rioting at Orgreave during the miners' strike and uncovers new evidence about the conduct of South Yorkshire Police.
Miners' strike policing: MP calls for Orgreave inquiry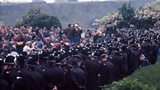 A Nottinghamshire MP is to call for an inquiry into alleged manipulation of evidence by South Yorkshire Police during the miners' strike.
John Mann, Labour MP for Bassetlaw, said claims made in the BBC Inside Out programme relating to the so-called Battle of Orgreave must be examined.
The claims, that junior officers were told what to write in their statements, were "very convincing", said Mr Mann.
South Yorkshire Police said it would consider whether a review was needed.
Read the full story and feature on the BBC News website.
Orgreave Miners' Strike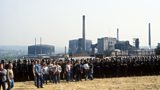 South Yorkshire Police could face fresh questions over the manipulation of statements relating to the 1980s 'Battle of Orgreave' during the Miners' Strike.
The South Yorkshire force is already under scrutiny after an inquiry found officers covered up the truth about the 1989 Hillsborough disaster and attempted to pin the blame on Liverpool supporters.
Now senior barristers have spoken out about the arrest of more than 90 miners at Orgreave in South Yorkshire five years earlier in June 1984. 
All the miners who were prosecuted with riot offences were later acquitted when doubts were raised about the police evidence.
Michael Mansfield QC represented some of the miners at the first trial to come to court in Sheffield in 1985.
Mr Mansfield told BBC Inside Out Yorkshire and Lincolnshire how photographic evidence and film footage had helped him show in court that the police account of what happened at Orgreave was a "contrivance".
He added: "It is a miscarriage of justice, but not in a normal sense of the word.... Not a single police officer was prosecuted."
Inside Out has obtained copies of around 100 police witness statements following Orgreave. They show the extent to which officers used identical phrases to describe what they had seen during the clashes with miners.
Vera Baird QC, who also represented Orgreave miners in court, said it was shown that police officers signed statements saying they witnessed offences at times when their log books recorded they had not left their homes, "I was frankly shocked by Orgreave. By the deliberate nature of putting together this case", the former Labour MP told the programme.
In an interview with Inside Out, campaigning barrister Mark George QC, said: "It's very obvious in the Orgreave case that there was widespread collusion."
Mr George said: "If there's evidence of a conspiracy to pervert the course of justice, then in principle why should they be allowed to live out their retirements on their pensions with immunity?"
A Force spokesperson said: "South Yorkshire Police notes the issues raised in the programme and will consider whether any review is necessary.
"The Force is not aware of any adverse comment about the statements from the trial judge in the case. If concerns existed then normal practice would have been for the judge to raise them at the time."
Watch a video feature on the BBC News website.
Credits
| Role | Contributor |
| --- | --- |
| Presenter | Toby Foster |
| Reporter | Dan Johnson |