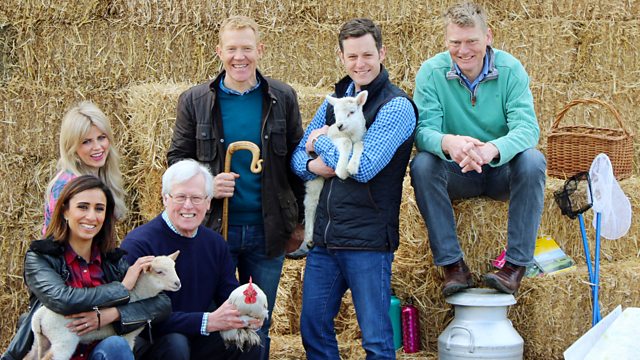 14/10/2012
In a special edition of Countryfile, Matt Baker and Julia Bradbury explore Hampshire. They find out how, just a few decades ago, the county's ancient forests and clear-running chalk streams inspired pioneer film-makers to capture footage of wildlife that helped transform the way we think about our countryside.
Julia walks in the footsteps of Eric Ashby, the man who set the standard for filming some of our most compelling mammals, including badgers, foxes and deer. Matt meets the daughter of Ron and Rosemary Eastman, the filmmakers who first captured the private life of the kingfisher on camera in colour, to find out how they did it.
Meanwhile, John Craven is in Gloucestershire discovering the stories behind two very different wildlife films made there. And Adam Henson takes a walk down memory lane with his father, Joe, looking back at the days when it was his dad in front of the lens telling people about life on the land.
Last on
The Private Life Of The Kingfisher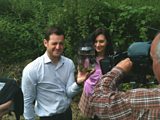 In the heart of Hampshire's rare chalk streams, Matt Baker meets Liz Bayliss, daughter of famed wildlife film-makers Ron and Rosemary Eastman. The Eastmans made the first-ever wildlife film to be shown in colour on the BBC – The Private Life of the Kingfisher. By popular demand it was shown eight times and it still looks good today. Liz helps Matt uncover the secrets of how her parents made their pioneering films about river life along these beautiful waterways. Later Matt joins forces with John Slader of the Salmon & Trout Association to discover how improved management is giving a new lease of life to our precious chalk streams.
IMAGE: Matt, Liz and the catch of the day
Learn more about chalk stream wildlife
Find out how you can help protect our chalk steams
New Forest Wildlife On Camera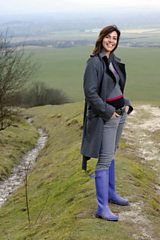 Deep in the heart of the New Forest another pioneer used television to revolutionise the way we thought of our native wildlife. Born at the end of World War One, Eric Ashby went on to set the standard for filming mammals. Julia Bradbury finds out more when she walks in his footsteps to capture shots of the forest's elusive badgers, with the help of a modern film-maker, Manuel Hinge. Manuel is a real expert on the wildlife and a life-long admirer of Eric Ashby's. He shows Julia around Eric's old camera kit, and passes on tips about how to find and film wildlife.
Learn more about how Eric filmed badgers underground
Later Julia joins the Forestry Commission to see how they are turning straight-cut water channels back into the meandering brooks of old in an effort to restore the forest that Eric Ashby loved. She'll discover why this work is so vital to the health of the New Forest.
Sleepy Sapperton Revisited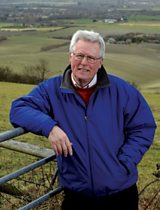 In a sleepy Gloucestershire village, John Craven and naturalist Richard Mabey, try to re-create a ground-breaking television "experiment" – they turn up in the village of Sapperton and film just what they see. Four decades earlier, as a response to the increasing technical complexity of natural history film-making, Richard and a team of experts had done just that. With the help of wildlife cameraman, Richard Taylor-Jones, our contemporary team discover how much has changed and what's stayed the same in this Countryfile tribute to wildlife films and their makers.
Like Father, Like Son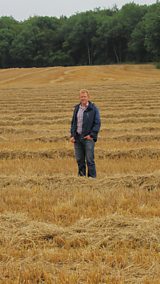 While Countryfile farmer, Adam Henson and his father, Joe, take a very personal walk down memory lane to reminisce about the time when it was his dad telling the world about life on the land. Long before Adam took to the screen Joe starred with television royalty, Angela Rippon, on the rural magazine programme, In the Country. As they tackle the work on the farm, Adam reminisces about how his father's passion for preserving rare breeds and love of traditional methods of farming still inspires work on the farm today.
Man Alive: The Major
Finally John travels to the forest. He's eager to find out more about another early colour television classic, The Major. This film made full use of the drama of felling an age-old oak tree to tell a dramatic story of the life it sustained – but, as John discovered, not everything was as it seemed on screen.
To finish, John treats local wildlife lovers to one of the first-ever natural history films made by Oliver Pike in the early years of the 20th century. This is the first time it's been seen in a hundred years. Without the British Film Institute National Archive, this film could have been lost forever. This hand-tinted classic of birds on their nest, has been newly restored. Once it played to packed music halls, as an interlude between acts. In those days capturing intimate shots of these shy birds was no mean feat, as John discovers.
Credits
| Role | Contributor |
| --- | --- |
| Presenter | Matt Baker |
| Presenter | Matt Baker |
| Presenter | Julia Bradbury |
| Presenter | Julia Bradbury |
| Presenter | John Craven |
| Presenter | John Craven |
| Presenter | Adam Henson |
| Presenter | Adam Henson |
| Series Producer | Teresa Bogan |
| Series Producer | Teresa Bogan |