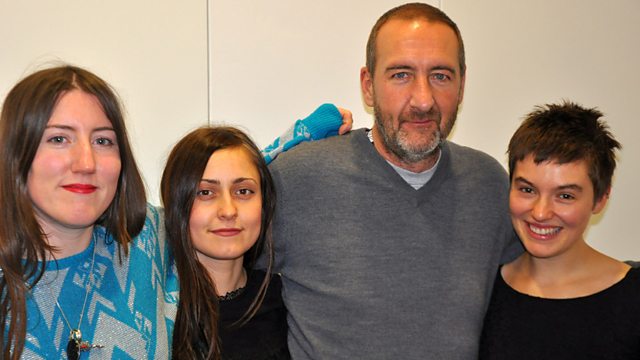 Stealing Sheep
An early return for Liverpool band Stealing Sheep tonight - we literally can't wait. Touring their debut album The Diamond Sun they'll be playing us some top tunes off it.
Psych-folk darlings Stealing Sheep create lo-fi, DIY pop and began recording on cassettes and 4 tracking their first EP's. In February 2011 they released their first single The Mountain Dogs on limited 7" vinyl with Manchester's hug-step pop label red deer club. Impressively they made a midnight pit stop at abbey road studios to record their second single I Am the Rain, which they released with a London label called idle fret. Out now is their debut album The Diamond Sun on Heavenly Recordings.
The Liverpool trio have just announced a huge Autumn tour running from October through to December.
The first half of the tour sees the girls joining Alt-J () as special guests before they venture out alone for an even more extensive headline tour. To coincide, they release 'Rearrange' from the album as a single:
So we say to Emily Lansley - Electric Guitar/Vocals, Becky Hawley - Synths x 2/Vocals and Lucy Mercer - Floor tom/snare/symbol/vocals go girls!!
Last on