Main content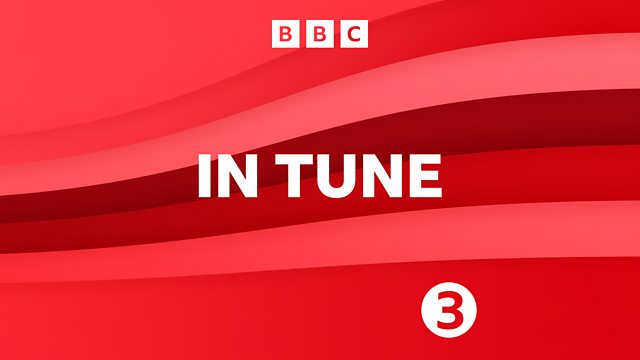 Leonid Gorokhov & Olga Vinokur; Lola Perrin's Octopus Music
Presented by Sean Rafferty. Including a live performance from cellist Leonid Gorokhov with pianist Olga Vinokur. Our Piano A-Z continues with X for X-Treme.
Sean Rafferty presents, with live music from renowned cellist Leonid Gorokhov with Olga Vinokur on the piano. Plus pianist/composers Lola Perrin and Nadia Lasserson present Octopus Music for Piano.
In Tune's Piano A-Z continues with X for X-treme - a look at the most far-out limits to which the piano can be stretched. The series of bite-sized features, part of the Piano Season on the BBC, includes contributions from many of the world's greatest pianists, and provides context, history and background information - both in-depth and quirky - broadcast in daily instalments on In Tune at 5.30pm and available to download as a podcast.
Main headlines are at 5pm and 6pm.
In.Tune@bbc.co.uk
@BBCInTune
Last on
Music Played
George Frideric Handel

Choir of Westminster Abbey

Performer: The English Concert/Simon Preston

Sergey Rachmaninov

Cello Sonata in G minor Op.19 (3rd mvt: Andante)

Performer: Leonid Gorokhov (cello) Performer: Olga Vinokur (piano)

Franz Schubert

Finale [from Fantasie in C, D934 (arr Leonid Gorokhov)]

Performer: Leonid Gorokhov (cello) Performer: Olga Vinokur (piano)

Giovanni Gabrieli

Canzon Primi toni a 10

Performer: His Majestys Sagbutts & Cornetts Performer: Concerto Platino Performer: Jeffrey Skidmore (director)

Arthur Sullivan

The Mikado's Song (The Mikado, Act II)

Performer: John Tomlinson (bass) Performer: Philharmonia Orchestra Performer: David Parry (conductor)

Franz Liszt

Hungarian Rhapsody No.2 [extract]

Arranger: Horowitz Performer: Lang Lang (piano)

Francis Poulenc

Sonata for Horn, Trumpet and Trombone

Performer: Nash Ensemble (John Wallace, trumpet; Richard Watkins, horn; David Purser, Trombone)

Lola Perrin

Octopus Music: Going on the Baroque Route

Performer: Emma Foulger, Felicity Smith, Yiting Wang, Lucy Lin (piano)

Johann Sebastian Bach

Overture from Orchestral Suite No. 3 in D major (BWV. 1068)

Performer: La Stravaganza Köln Performer: Andrew Manze (director)

Anon

Anon - Pange lingua

Arranger: Beethoven Performer: University of Manchester music students Performer: Barry Cooper (director)

Jocelyn Pook

Hallelujah (from DESH)

Performer: Melanie Pappenheim, Tanja Tzarovska, Jeremy Schonfield (vocals) Performer: Jocelyn Pook (violin), Sophie Harris (cello) Performer: Bulgarian orchestra

Raymond Yiu

Sonnet

Performer: William Berger (baritone) Performer: Iain Burnside (piano)

Trad.

Irish tune from County Derry [extract]

Arranger: Percy Grainger Performer: London Wind Orchestra Performer: Denis Wick

Giovanni Gabrieli

In ecclesiis a 14

Performer: Ex Cathedra Performer: His Majestys Sagbutts & Cornetts Performer: Concerto Platino Performer: Jeffrey Skidmore (director)
Broadcast