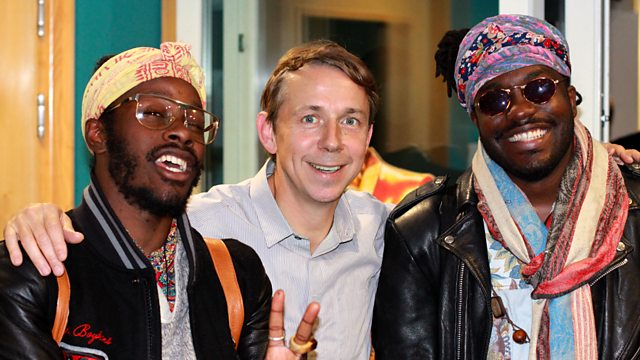 Jesse Boykins III in session
Gilles is joined by US soul singer Jesse Boykins III, who performs live in the 6 Music studios with his band.
Jesse was selected in Gilles' Big For 2012 list at the beginning of the year and is in the country on a European tour.
The vocalist behind a number of quality future soul productions from Machinedrum, Zodiac and Gold Panda, Jesse has also collaborated with Melo X on the Black Orpheus project.
Last on