Main content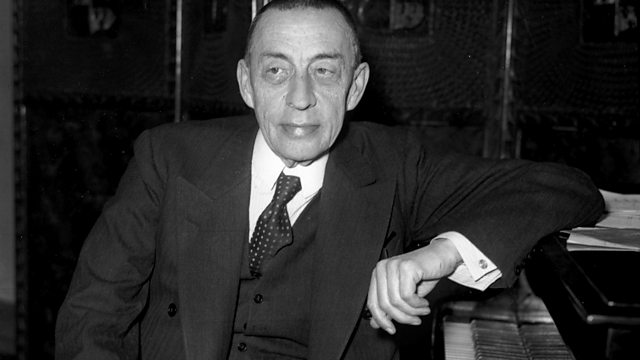 Episode 1
Donald Macleod pinpoints the early encounters of Rachmaninov and Medtner. Both graduated from the Moscow Conservatoire, but with very different levels of self-confidence.
They were two of the great Russian pianist-composers of their time, yet apparently poles apart in temperament and philosophy. Or were they? As part of the BBC's Piano Season, Donald Macleod hunts out the countless intersections of their lives as they both forge their careers in the face of revolution, war and cultural exile.
It's hardly surprising that the two are remembered so differently. Whereas Rachmaninov saw out his last years in luxury, expensive cars parked outside his Beverly Hills mansion, Medtner ended his days in a non-descript semi in North London. Rachmaninov had been a musical entrepreneur, willing to follow the market, whereas Medtner had a reputation for intellectualism and stubbornness. Only Medtner would have put his musical philosophy into book form, and yet 'The Muse and the Fashion' was so impenetrable that it instantly disappeared into publishing oblivion.
But on countless occasions the musicians' careers brought them together. Rachmaninov's help and advice proved invaluable as Medtner built his early career as both pianist and composer, and the pair later formed a united front against what they saw as the destruction of Russian music. And with Rachmaninov's guidance, the anxious Medtner, who didn't speak a word of English, was able to build a lucrative concert career in Europe and the US.
During the week, we hear the two concertos which the composers dedicated to each other, and also some of the recordings which they left of their own playing, including previously unbroadcast piano roll transcriptions. And to begin, Donald Macleod pinpoints the composers' early encounters, both of them graduating from the Moscow Conservatoire. But whereas Rachmaninov leaves as a confident young artist, Medtner suffers a near-disastrous early blow to his confidence.
More episodes
Previous
You are at the first episode