Main content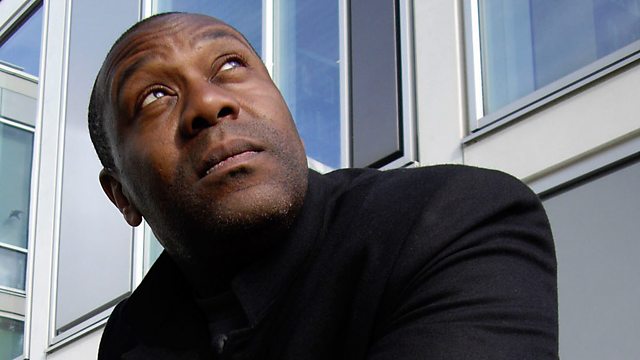 Adam hopes to bond with his dad Rudy, while they till the earth on an allotment. Stars Lenny Henry. From October 2012.
Episode 3: Let It Grow
Adam is keen to take on an allotment and work the land with his Dad, Rudy. Rudy would prefer a patio.
Adam hopes to bond with his Dad, Rudy, whilst they till the earth together on an allotment. However, Rudy prefers to chill with his best friend Clifton and only takes an interest when they spot a rare and illegal plant growing in the greenhouse.
Father and son comedy set in the finest old-school record shop in Birmingham. Starring Lenny Henry, Larrington Walker and some terrific tunes.
Rudy's Rare Records is a tiny down at heel old reggae record shop in Birmingham - one of a dying breed; a place with real soul, stacked with piles of vinyl, where the slogan is "if we don't have it - them don't mek it". It's owned by the charismatic, irrepressible Rudy Sharpe (Larrington Walker), reluctantly helped out by his long-suffering neurotic son Adam (Lenny Henry) and Handsworth's first, black, surly girly goth, Tasha (Natasha Godfrey). Rudy has recently married his long-term love interest Doreen (Claire Benedict) which is leaving his best friend Clifton (Jeffery Kissoon) feeling left out.
Adam ............ Lenny Henry
Rudy ............ Larrington Walker
Tasha ............ Natasha Godfrey
Doreen ............ Claire Benedict
Clifton ............ Jeffery Kissoon
Lucinda ............ Sarah Thom
Trader/Customer/Dealer ............ Adam Nagaitis
Written by Danny Robins
Producer: Katie Tyrrell
Music featured in this episode:
ZUNGGUZUNGGUGUZUNGGUZENG * YELLOW MAN
THE GATES OF ZION * THE MIGHTY DIAMONDS
INCREDIBLE * M BEAT FEAT. GENERAL LEVY
HERBAL DUB * KING TUBBY
RUMOURS * GREGORY ISAACS
CARRY GO BRING HOME * THE SELECTER
GIMME THE LIGHT * SEAN PAUL
HARD TIMES * LEO GRAHAM
RAPPER'S DELIGHT * SUGARHILL GANG.