Main content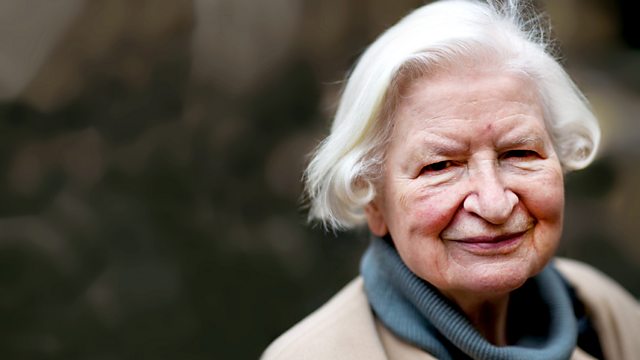 PD James, Tina Nash on surviving domestic abuse
Jane Garvey presents crime writing queen PD James, Tina Nash on surviving the domestic abuse which left her blind, and Rose Heilbron, the first female QC.
P D James, The Queen of Crime Writing, on her long career and being presented with a Lifetime Achievement award at the Women of the Year lunch; Tina Nash on surviving the domestic abuse which left her blind; Rose Heilbron, the first female Q.C. and Diana Henry on how to make smoked salmon at home. Presented by Jane Garvey.
Chapters
Tina Nash

Duration: 11:15

Dame Rose Heilbron

Duration: 11:09

Diana Henry

Duration: 06:18

Tina Nash

On the evening of 20 April 2011, Tina Nash's abusive boyfriend subjected her to a prolonged and barbaric attack at her home in Cornwall, in which he beat her unconscious and gouged out both her eyes. Shane Jenkin was arrested four days later, was tried in May this year, and is now serving an indeterminate sentence in a mental hospital. Tina, a mother of two sons, is now rebuilding her life without her sight. She joins Jane Garvey to explain what led up to that horrific attack, how she has survived it, and why she hopes her story will encourage others in abusive relationships to escape.

Tina Nash's book Out of the Darkness is published on Thursday 25 October

National Domestic Violence Helpline

 

 

 

Dame Rose Heilbron

Dame Rose Heilbron was one of the most celebrated defence barristers of the post war years. When she was born women didn't even have the vote, yet she went on to become a trailblazer for women. She became the first woman judge in England and was only the second woman to be appointed a High Court Judge. She died in 2005 at the age of 91. Now her daughter, Hilary, has just written a book telling the story of her mother's life. Hilary joins  Jane along with Dame Janet Smith, a former Court of Appeal Judge.

PD James

Author PD James has just been awarded the Lifetime Achievement award at the Women of the Year 2012 lunch and awards. Born in 1920, she has had an extraordinarily full and varied life. She combined her very successful novel writing career with two distinguished careers in hospital administration and as a civil servant. She's been a magistrate, a BBC governor, and a member of the Arts Council and the British council. In 1991 she was made a Life Peer, and until very recently took an active part in the House of Lords. She talks to Jane about different aspects of her long life – her family, writing career, and public role - and how she now spends her time at the age of 92.

Diana Henry And Smoking Salmon

Food writer Diana Henry has been twice named Cookery Writer of the Year by the Guild of Food Writers. Her new book - Salt, Sugar, Smoke - is a guide to preserving food. Once the domain of the Women's Institute, jam-making, pickling, and bottling are making something of a comeback. Diana enthusiastically shares her passion for preserving food, and demonstrates how to smoke salmon fillets live in the studio.