Main content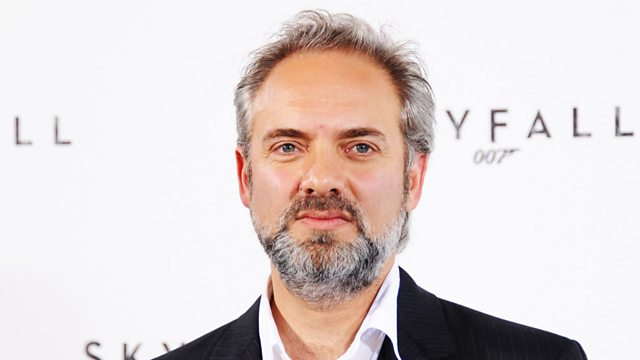 Sam Mendes
Mary Ann Sieghart profiles Sam Mendes, director of the new Bond film, who wanted to play cricket for England but became a theatre supremo and acclaimed Hollywood director.
As the new James Bond film "Skyfall" opens next week, Mary Ann Sieghart profiles its director Sam Mendes, a man who wanted to play cricket for England but went on to become a theatre supremo before winning critical acclaim in Hollywood.
Born in Reading and brought up by a single mother, Sam Mendes was educated at Magdalen College School in Oxford, where he demonstrated a competitive streak as captain on the cricket pitch, and Cambridge University where he won critical acclaim for a production of "Cyrano de Bergerac". At just twenty four, he directed Judi Dench in Chekhov's "The Cherry Orchard" and as she tells Profile " one day when we were rehearsing, I said Sam, I would like to try this another way, can I show you? And he said to me, well you can but it won't work and so during the filming of Skyfall, he asked me to do something and so, I thought I'd complete the circle and I said, well I'll do it but it won't work and he roared with laughter. So we have closed the circle on it."
Later he joined the Royal Shakespeare Company where he forged a life long collaboration with actor Simon Russell Beale. He remembers how Sam would bring humour into the rehearsal room. "We had a fart machine in Twelfth Night. I cannot tell you what pleasure it gave him. It was only used once in the play. Toby Belch and Andrew Aguecheek were sitting on the sofa having a talk after a night on the town and they had a sort of farting competition. I would be in the middle of some very complicated Malvolio bit, something emotionally precise and then this fart would go off. And he loved all that. That was absolutely Sam the schoolboy."
But it was as artistic director to the Donmar Theatre in London that Mendes made his mark, winning five Olivier Awards. Moving into Hollywood, he sealed his success with five Oscars for his first film "American Beauty" starring Kevin Spacey. And now, Mendes has chosen to direct a British classic, a James Bond film "Skyfall".
Last on

Jonathan Maitland profiles the star of The King's Speech, actor & campaigner, Colin Firth.

A profile of the British theatre director and director of the Southbank Centre Jude Kelly.
Broadcasts