Main content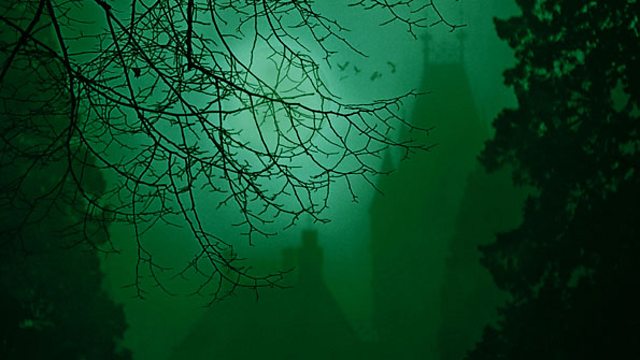 The Gothic Imagination: Bloody Poetry
In Switzerland 1816, the myth of Frankenstein was created by Mary Shelley. Howard Brenton's 1984 play imagines the lives of those present, among them the poets Byron and Shelley.
In Switzerland 1816, by the shore of Lake Geneva, the poet Shelley and his future wife Mary, together with her step-sister Claire, meet the infamous Lord Byron. All are in exile, self-imposed on Shelley's part, more serious for Byron, and find they are natural allies in a world which is threatened by their radical politics and unconventional attitudes to sexual freedom. Close friendships and treacherous affairs are begun, and a journal that bears witness to it all is kept by Byron's companion and doctor, William Polidori. And on one particular evening, in a thunderstorm, stories are told that are to inspire Mary Shelley to create the myth of Frankenstein.
Howard Brenton's play was first performed in 1984 and celebrates the artistic radicalism and the fiery, intellectual anger of these young people, whose ideas threatened to kick over the traces of the society from which they were escaping. But their dreams of a utopian future were to be swallowed up in lives of excess, illness and tragic accidents.
This production forms part of The Gothic Imagination season which includes new dramatisations of Frankenstein and Dracula for Radio 4, as well as some contemporary new takes on gothic themes for 4 Extra.
Adapted for radio and directed by Alison Hindell
By coincidence, the play was recorded in the same week that a London auctioneer put on view the copy of Frankenstein that Mary Shelley inscribed for Byron ('To Lord Byron from the author'). The book was recently rediscovered in a private library and is expected to fetch something in the region of £400,000.
Last on

Two seminal gothic horror stories, Mary Shelley's Frankenstein and Bram Stoker's Dracula.

Three original gothic dramas by Lucy Catherine, Rebecca Lenkiewicz and Nancy Harris.
Credits
| Role | Contributor |
| --- | --- |
| Percy Bysshe Shelley | Oliver Ryan |
| Mary Shelley | Clare Corbett |
| George, the Lord Byron | Patrick Kennedy |
| Claire Clairmont | Sarah Ovens |
| Dr William Polidori | Gareth Pierce |
| Director | Alison Hindell |
| Writer | Howard Brenton |
Broadcast