Main content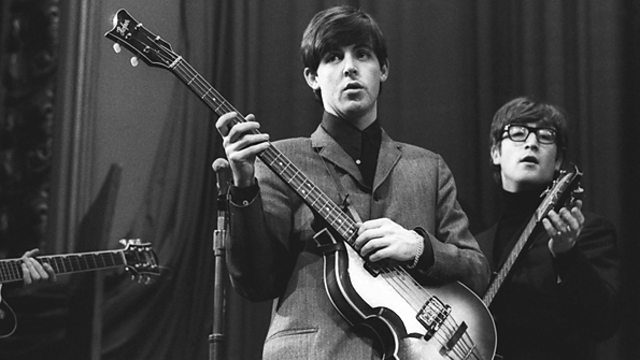 Love Me Do: The Beatles '62
Stuart Maconie celebrates the 50th anniversary of the release of the Beatles' Love Me Do, and reflects on how they evolved into one of the most famous bands in the world.
On October 5th 1962 the Beatles released their first single, Love Me Do. It was a moment that changed music history and popular culture forever. It was also an extraordinary year in social and cultural history, not just for Liverpool but for the world, with the Cuban missile crisis, John Glenn in space and beer at a shilling a pint.
Stuart Maconie explores how the Beatles changed from leather and slicked back hair to suits and Beatle mops, and how their fashion set the pace for the sixties to follow. Pop artist Sir Peter Blake, Bob Harris and former Beatles drummer Pete Best join friends to reflect on how the Beatles evolved into John, Paul, George and Ringo - the most famous band in the world.
Clips

Love Me Do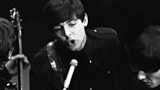 Moon River was the number one song as 1962 dawned and Cliff Richard also topped the charts with The Young Ones in January. 


The Cavern in Liverpool was the place to play.
The Beatles played 292 times in the Cavern club which was also an important musical breeding ground for groups like Gerry and the Pacemakers, The Searchers, The Merseybeats, and The Swinging Blue Jeans.
Manager Brian Epstein signed The Beatles to a five year management deal after seeing them play at the Cavern.
Brian Epstein's hard work promoting the band paid off when EMI Records offered The Beatles a recording deal on their small Parlophone label.  
On 4 September, 1962  The Beatles went into Abbey Road studios with George Martin to record their first single. 
The  Beatles' first single, Love Me Do was released on 5 October, 1962. It went to number 17 in the charts.
Several versions of the songs were recorded and an alternative recording of the song was released around the world and went to number one in the USA in 1964. 
Love Me Do was written by John Lennon and Paul McCartney. Paul wrote the bulk of the song at his home at Forthlin Road in Liverpool while playing truant from school.
George Martin toyed with the idea of issuing How Do You Do It? as the Beatles' first single.
From Me to You was the first Beatles number one single in 1963 in most UK charts. 
John, Paul, George... and Andy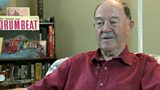 Love Me Do: The Beatles 62 includes a rare interview with session drummer Andy White who is now 82 and lives in the USA.
Andy White was a member of The Beatles for just three hours… and if history had been different, the Fab Four would have been John, Paul, George and Andy.
He says that just after Pete Best was sacked and replaced by Ringo, he was asked by George Martin to replace Ringo as drummer on one of the many different recorded versions of Love Me Do.
Ringo's version was released in the UK, but George Martin was happier with the Andy White version which was eventually released abroad and went to number one in America. 
Andy also plays on the B-side PS I Love You. He now claims he is actually the drummer on one of The Beatles biggest hits - Please Please Me.
In the film Pete Best recalls this news first coming to light. "[When] it became public knowledge that Andy [and not Ringo] had actually recorded on Love Me Do and P.S. I Love You and quite a few other little bits and pieces, it was a little bit like, as far as I'm concerned, serves you right.
"It was a little bit like well thank you for small mercies."
Love Me Do and the early Beatles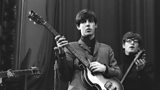 Love Me Do: The Beatles 62 features an eyewitness account claiming that the band's manager Brian Epstein bought up thousands of copies of Love Me Do, the band's first hit single, to bolster record sales and ensure their entry into the charts.
Epstein's friend and business associate Joe Flannery, who makes the claims, says: "He [Brian Epstein] went and he bought 10,000 copies of Love Me Do and that was in his store room in Whitechapel, because I'd seen them, they were there, 10,000 copies." 
Rumours that Epstein might have bolstered sales of Love Me Do, which went on to become the band's first top 20 hit and launched their career into superstardom, have circulated for many years, though have never been proved.   
Love Me Do: The Beatles '62 also features Billy Kinsley, who was in another promising band The Merseybeats, which Epstein also managed.    
Kinsley recalls: "He [Brian Epstein] found out that we were on tour, he'd look at our gigs, [and say] 'Oh we're playing Sheffield' or 'We're playing Manchester. OK will you just go in this record shop and pick up a few copies [of Love Me Do]? Don't all go in at the same time'. Which we did.   
"I like to think that we did help the Beatles get to number 17." 
Credits
| Role | Contributor |
| --- | --- |
| Presenter | Stuart Maconie |
| Producer | Peter Trollope |
| Series Editor | Deborah Van Bishop |