Main content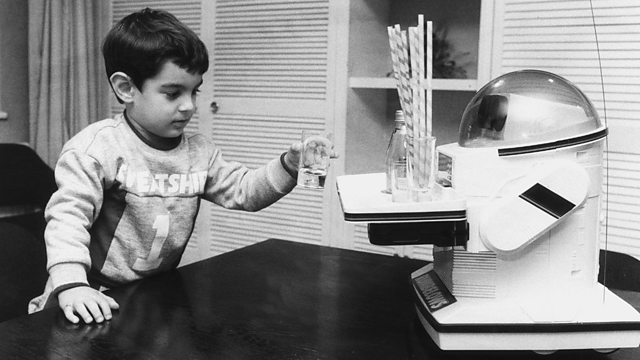 Are 'Friends' Electric? - A Dystopian Vision
Numan's bleak dystopian vision struck a chord with the nation's disenfranchised youth facing an unstoppable rise in technology, artistic futurism and the nation's parlous state.
A chart-topping hit single, but one which took seven weeks to reach the top, and a song whose composer claimed had "no recognisable hook-line whatsoever". And if that didn't exactly smack of mass appeal, the cold, sci-fi influenced lyric and Gary Numan's aim to get "really hung up with this whole thing of not feeling, being cold about everything, not letting emotions get to you," made it an odd single to chime with the populace. But with his first stiff, robotic appearance on Top Of The Pops (self-effacingly put down to a glut of nerves and a dearth of showmanship), Numan resonated with many kids who also felt alienated.
In the late '70s, unemployment was sky-high, a new government had just come to power with a radical agenda and technology was increasingly becoming a part of everyday life. The question: "are friends electric?" meant different things to different people. For some, technology led to a utopian future where machines would labour for us. But for others it meant robots taking their livelihood; an increasingly mechanized UK car industry had seen many people lose their jobs.
And talking of motor vehicles, Numan's next hit was Cars, a song partly influenced by JG Ballard's infamous novel Crash; "in which cars symbolise the mechanisation of the world and man's capacity to destroy himself with the technology he creates". Numan wasn't alone in scrutinising Ballard. Other acts from the era who openly acknowledged his bleak futurism included Joy Division, The Creatures, Hawkwind, Buggles and The Normal.
Meanwhile, films depicting futuristic nightmares like Alien, Mad Max and Logan's Run played to packed British cinemas in the late '70s. And Blade Runner would follow in 1982, adapting a Philip K Dick sci-fi story which questioned how man and machine might co-exist in the near future. These weren't the first cinematic visions of a bleak future. Fritz Lang's Metropolis - influenced by the industrialisation of modern life and the shadow of the WW1 - posited such a possible future as far back as 1927. But, along with the emerging electronica of Tubeway Army and many others, these visions reflected contemporary fears and hopes for our future.
Did you welcome the advent of synthesizer music? Did you identify with the alienation depicted in Numan's dystopian vision? The People's Songs wants to hear from you...
Last on