Main content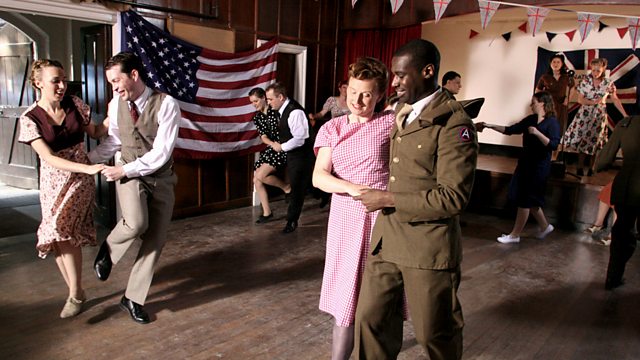 Recreating the farming conditions of 1943, when food imports slumped and Britain's farms had to increase production. The team turns to a popular source of wartime labour, children.
The Wartime Farm team tackle the conditions faced by British farmers in 1943, when food imports slumped to their lowest level during the war. The government feared a crisis and after four long years at war, Britain's farmers were challenged with somehow increasing food production yet again. There were renewed shortages of animal feed so Alex and Peter resort to producing a hay crop from grass in the church yard and use some clever 1940s technology to get the job done.
With tasks mounting up on the farm, the team turn to a popular source of additional wartime labour - children. Children's harvest camps were set up by the Ministry of Agriculture to release kids from school during periods of urgent need on farms, and over 70,000 pupils took part, paid sixpence an hour to avoid accusations of exploitation. Ruth enlists eager child labour to collect herbs that were desperately needed by the pharmaceutical industry to make medicines during the war. But once the job's done, she has to feed them.
A rat catcher helps Alex deal with the farm's rodent problem, a job which usually fell to Land Girls. It is estimated that rats destroyed two million tons of crops during the war, costing the country £60 million a year. Alex also tries his hand at making a much needed sugar substitute - honey.
Ruth discovers the methods women used to look good despite the restrictions of rationing. After making a new dress from old flour sacks, she gets a makeover from a pair of wartime hair and beauty experts.
Credits
| Role | Contributor |
| --- | --- |
| Presenter | Ruth Goodman |
| Presenter | Alex Langlands |
| Presenter | Peter Ginn |
| Producer | Naomi Benson |
| Director | Naomi Benson |
| Executive Producer | David Upshal |