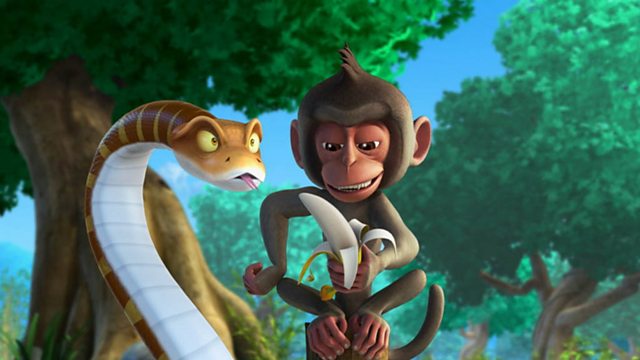 Muncaidh a Drith/Missing Monkey
Nuair a thig muncaidh òg air chall air an treud, tha iad uile den bheachd g' eil Kaa air ithe. Cinnteach gu bheil Kaa neo-chionntach, tha Mowgli 's a charaidean a dèanamh an dìcheall am fear òg a' lorg gus Kaa a dhìon.
When a baby monkey goes missing, the rest of the pack accuse Kaa of eating him. Sure that Kaa is in fact innocent, Mowgli and his friends do all they can to find the missing youngster and protect poor Kaa.
Last on