Main content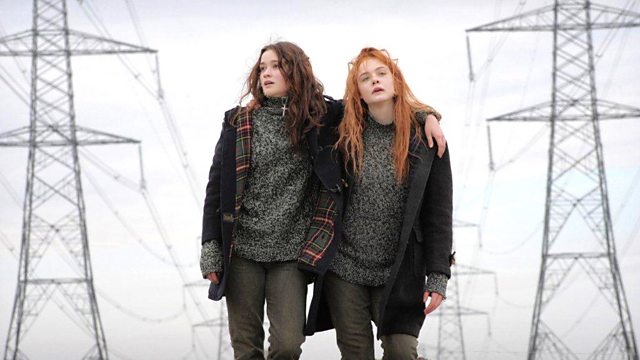 Ginger & Rosa, Ralph Steadman on birds, the man who lights the Rolling Stones
Kirsty Lang reviews Sally Potter's 60s coming-of-age drama Ginger & Rosa, talks birds with Ralph Steadman and meets the lighting designer of the Rolling Stones tour.
With Kirsty Lang.
Ginger & Rosa is a coming-of-age drama set during the Cuban missile crisis about two teenage girls who find that the bomb has brought them together. A heady mix of jazz, love, politics and shrink-to-fit jeans, it's a partly autobiographical tale from director Sally Potter, best known for Orlando. Writer and Spare Rib founder Rosie Boycott delivers her verdict.
Ralph Steadman is famous for his illustrations accompanying the work of Hunter S Thompson and his political and social caricatures. His latest project is the book Extinct Boids, a collaboration with film-maker Ceri Levy which aims to draw attention to the risk of extinction faced by many bird species. They explain how what started off as a one off commission became 130 drawings.
Lighting designer Patrick Woodroffe has spent the last 30 years creating light shows in the worlds of music, fashion, art, architecture and film. He has done the lighting design for large-scale concerts by the likes of Lady Gaga, Elton John and Michael Jackson, and is currently working on the new show for The Rolling Stones, announced this week. Patrick Woodroffe discusses the challenge of the collaborative process, whether it's the opening and closing ceremonies of the London 2012 Olympics and Paralympics, the Queen's Diamond Jubilee concert or the current arena show of Jesus Christ Superstar.
Producer Stephen Hughes.
Chapters
Ginger and Rosa

A review of the film Ginger and Rosa.

Duration: 04:38

Extinct Boids

An interview with artist Ralph Steadman.

Duration: 06:34

Mixed Casting

Mixed Casting

Duration: 05:00

Rolling Stones Lighting

An interview with lighting designer, Patrick Woodroffe.

Duration: 12:20