Main content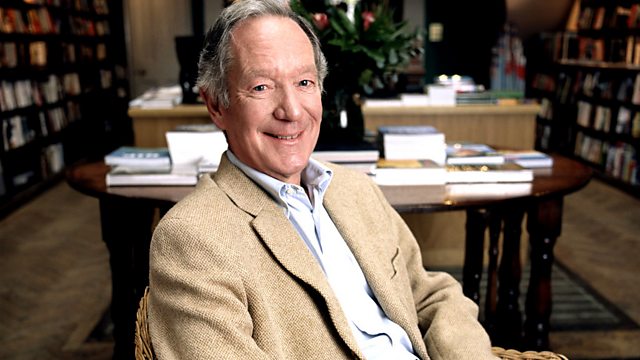 17/10/2012
Has Jimmy Savile's good work for charity been morally contaminated by revelations of his child abuse?Michael Buerk chairs a debate.
It's an interesting exercise looking back at the obituaries of Jimmy Savile. You'd never describe them as warm. Even before the child abuse revelations Savile was the kind of personality who divided opinions. But the one thing that unites the obits is the fact that here was a man who did a vast amount of good work for charity. Savile came from an impoverished background, survived a potentially fatal accident working in the mines during the war and went on to personally raise an estimated £40 million for various charitable causes - giving away 90% of his income, including £12 million to help rebuild the National Spinal Injuries Unit at Stoke Mandeville Hospital. Along the way he turned "Jim'll Fix It" in to a national institution - attracting over 3 million requests in the 19 years it was on TV and fulfilling the dreams of thousands of those who appeared on it. How should we view those good works now? Have they been fatally morally contaminated by his crimes? His charity, The Savile Foundation, is now considering changing its name and even where it spends Savile's legacy with the possibility of money going to groups helping the victims of sexual abuse. Is it possible to draw a clear line between the sin and the sinner, especially in the current climate of heightened moral anxiety that has resulted in Jimmy Savile's headstone being removed and ground-up for landfill and talk of his body being dug up for cremation so his ashes can be scattered to oblivion? Can we ever imagine a time when we look back and say "Jimmy Savile wasn't all bad?" And if good works can be morally transformed by the evil that motivated them, what about works of art? There are plenty of artists with morally reprehensible private lives whose work we still value. The sculptor Eric Gill, who created the statute of Ariel and Prospero over the entrance to BBC Broadcasting House in Portland Place London, sexually abused his own children, but should that concern the worshippers at Westminster Cathedral who pray in front of his sculptures for the Stations of the Cross? The legacy of Good versus Evil on the Moral Maze.Combative, provocative and engaging debate chaired by Michael Buerk with Kenan Malik, Giles Fraser, Melanie Phillips and Claire Fox.
Witnesses: Jo Summers -PWT Advice LLP, Alec Shelbrooke - MP for Elmet & Rothwell, Dr Constantine Sandis - Reader in Philosophy at Oxford Brookes University, Antoinette Fox - Assistant Principal at a Comprehensive School in Cambridgeshire.