Main content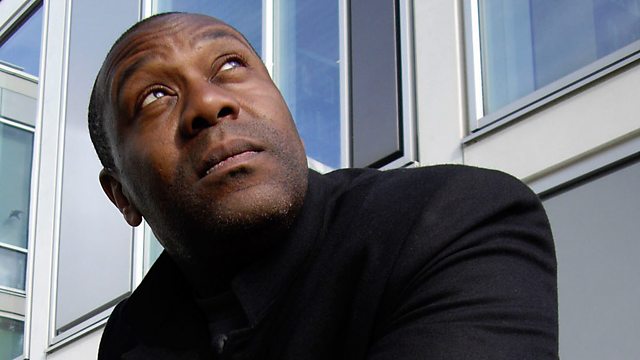 Adam hopes entering a competition will boost the struggling shop, but it also means war. Stars Lenny Henry. From October 2012.
EPISODE TWO: BEST LOCAL BUSINESS
Father and son comedy set in the finest old-school record shop in Birmingham. Starring Lenny Henry, Larrington Walker and some terrific tunes.
Rudy's Rare Records is a tiny down at heel old reggae record shop in Birmingham - one of a dying breed; a place with real soul, stacked with piles of vinyl, where the slogan is "if we don't have it - them don't mek it". It's owned by the charismatic, irrepressible Rudy Sharpe (Larrington Walker), reluctantly helped out by his long-suffering neurotic son Adam (Lenny Henry) and Handsworth's first, black, surly girly goth, Tasha (Natasha Godfrey). Rudy has recently married his long-term love interest Doreen (Claire Benedict) which is leaving his best friend Clifton (Jeffery Kissoon) feeling left out.
But business is not booming and Adam enters a competition for the Best Local Business hoping the publicity and the prize money will give the record shop a much needed boost. It also means war between Rudy's Rare Records and Clifton's Blooms.
Adam ..... Lenny Henry
Rudy ..... Larrington Walker
Tasha ..... Natasha Godfrey
Doreen ..... Claire Benedict
Clifton ..... Jeffery Kissoon
Richie ..... Joe Jacobs
Darnell ..... Javone Prince
Secret Shopper ..... Sarah Thom
Ainsley Harriott ..... Himself
Twitch ..... Adam Nagaitis
Written by Paula Hines
Script Editor: Danny Robins
Producer: Katie Tyrrell
Music in this episode:
GET UP EDINA DESMOND DEKKER
RUN THIS TOWN JAY Z, RIHANNA & KANYE WEST
FUSSIN AND FIGHTING BOB MARLEY
BE PREPARED WINSTON SAMUEL
DON'T PLAY NO GAME
THAT I CAN'T WIN BEASTIE BOYS FEAT. SANTIGOLD
DO I WORRY DERRICK HARRIOT
NO FRIEND DELROY WILLIAMS.