Main content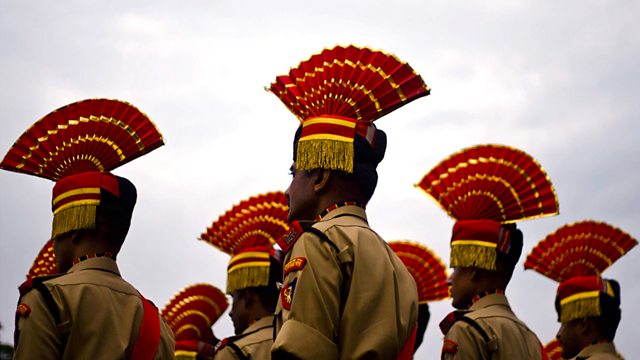 Kashmir - the Flower of India
Jatinder Verma reports on how decades of violence and political strife in Kashmir have affected the cultural life there.
Jatinder Verma reports on India's troubled relationship with the contested region of Kashmir. He describes the seismic cultural change that has occurred in Kashmir since the collapse of the old world order after the fall of communism and the major eruption of violence in the region in 1989 - a local uprising rapidly became a stand off between India and Pakistan.
Jatinder Verma, the director of Tara Arts theatre company, talks to key players in the cultural life of Kashmir.
Loosely using the framework of Indian cinema, Jatinder explores the ways in which India's relationship to this beautiful Himalayan region has changed over the years.
He describes the famous syncretic elements that once defined traditional Kashmiri culture and discovers how well that culture has survived decades of violence. Do the local Sufi beliefs of the region and the particular culture of the Hindu minority continue to flourish? Now that thousands of Indian tourists are returning to the once idyllic valley, with its mountains, famous lakes and landscaped gardens, is normal life resumed?