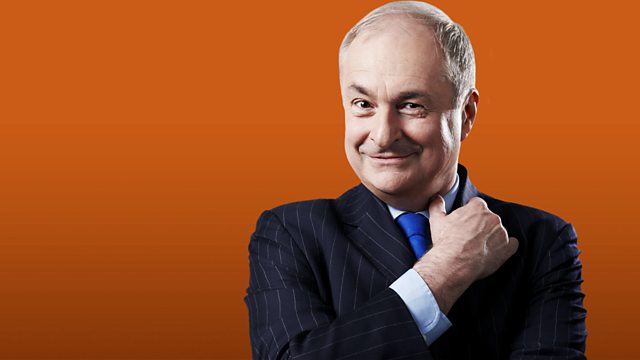 13/10/2012
Paul Gambaccini presents tracks from this week's US charts and hits from the last six decades.
In the feature Headline News [Number One Albums On Noteworthy Days] we hear Love Is Like An Itching In My Heart by The Supremes from the LP Supremes A Go-Go. It was number one on 29 October 1966, the day the National Organization Of Women was founded. We also hear Ready To Run by Dixie Chicks from their LP Fly. It was the number one LP on 14 September 1999 - the day Kiribati, Nauru and Tonga joined the United Nations. In the regular feature The First Time Ever I Saw Your Face, tracks are played from albums by Ramsey Lewis and Alicia Keys.
In A Matter Of Life And Death, Paul celebrates the birthday of Robert Lamm of Chicago by playing the band's hit Does Anybody Really Know What Time It Is? We also hear All I Need by The Temptations as a tribute to Motown producer and writer Frank Wilson, who recently died.
It's Not The Same Old Song highlights Blue Monday by Fats Domino and a different song with the same title by New Order. Paul continues his countdown of the Top 100 list of songwriters based on success in the American chart from 1955 - 2005. We hear songs written by Bob Gaudio (Number 64) and Shawn Carter (Number 63).
Our R&B Number Ones are 1947's Boogie Woogie Blue Plate by Louis Jordan - and this week's Lately by Anita Baker. We hear country number ones from 1966 and now by Jim Reeves and Jason Aldean. This week's featured past and present rock number ones are by Alanis Morissette and Muse. And Begin Again, by Taylor Swift, is the best-selling song of the week.
Last on