Main content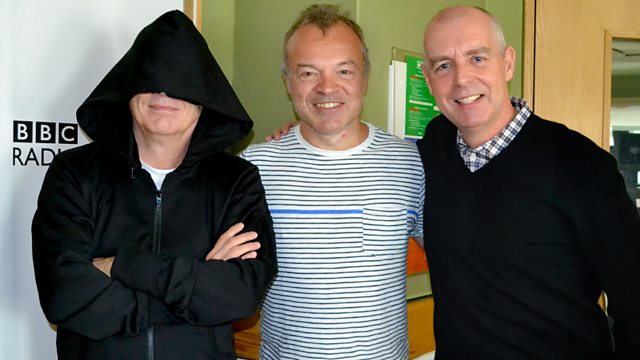 with Pet Shop Boys and Steps
The Pet Shop Boys join Steps for a truly poptastic show with Graham.
In a pop-tastic show, Neil and Chris, aka pet shop boys - all lowercase please - told us about their plans for a new musical piece inspired by the life of Alan Turing. They also revealed their next tour will feature more strobes and banging; their words.
Later, Lisa, Claire, Faye and Lee taught Graham a few Steps - see what we did there? - and explained the absence of H. No mystery, he had to help his boyfriend. Family matters, OK?
Also, in a rather busy show, Maria McErlane was outraged by a Grill Graham letter from Desi, a listener who wasn't sure how to tell her friend she was ugly. The nation decided Desi was the unattractive one. And to round it all off, Dr Norton gave his advice on how to kill germs. He isn't medically qualified by the way.
Clips