Main content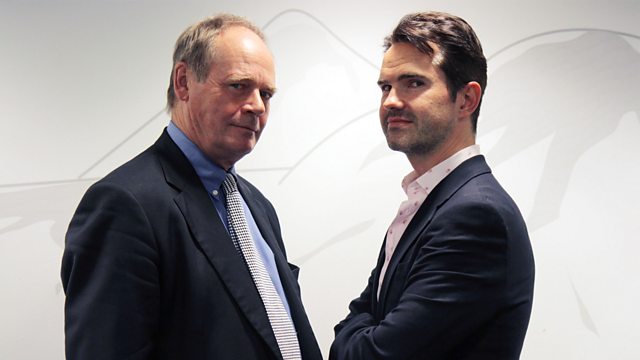 John Lloyd and his curator Jimmy Carr welcome objects from Dr Stuart Clark, Tom Hart Dyke and Jo Brand. From October 2012.
Professor of Ignorance at the University of Buckingham, Professor John Lloyd CBE is joined by comedian Jimmy Carr for the fifth series.
Three guests are invited to donate one item each and explain why it deserves a place in the museum.
John and Jimmy welcome Astronomer Dr Stuart Clark; Plant-hunter and former hostage Tom Hart Dyke; and comedian, novelist and sitcom writer Jo Brand.
First broadcast on BBC Radio 4 in 2012