Main content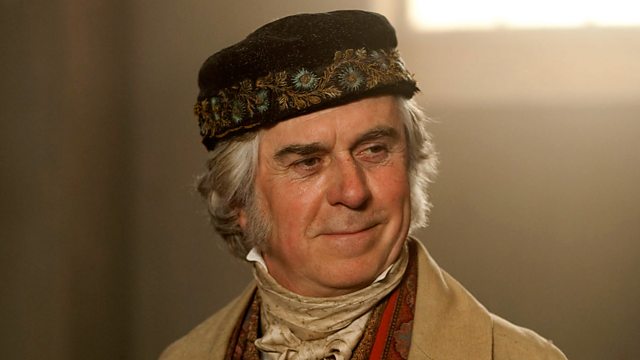 Smitten by lovely Lucinda, squire Fenton must firstly face her mother's demands. Stars Nicholas Le Prevost. From January 1996.
After a sermon from Parson Flinch on the dangers of worldly lusts, Fenton Babblewick finds himself smitten by the exquisite charms of Miss Lucinda Bluntstone.
However, before any progress can be made Fenton must satisfy the terms and conditions of Lucinda's formidable mother which includes strict stipulations concerning the long-suffering Augustus Snipe - will this prove the end of an enduring master/servant relationship?
Starring Nicholas Le Prevost as Fenton Babblewick and Forbes Masson as Augustus Snipe.
Scott Cherry's six-part sitcom set in the 18th-century.
Fenton Babblewick ...... Nick Le Prevost
Augustus Snipe ...... Forbes Masson
Barney ...... David Antrobus
Jack ...... Sam Kelly
Molly ...... Gillian Bevan
Flinch ...... Maurice Denham
Mrs Bluntstone ...... Liz Spriggs
Lucinda ...... Tracie Bennett
Smellie ...... David Timson
Hartson ...... Geoffrey Whitehead
Music by Paul Mottram.
Producer: Paul Schlesinger
First broadcast on BBC Radio 4 in January 1996.