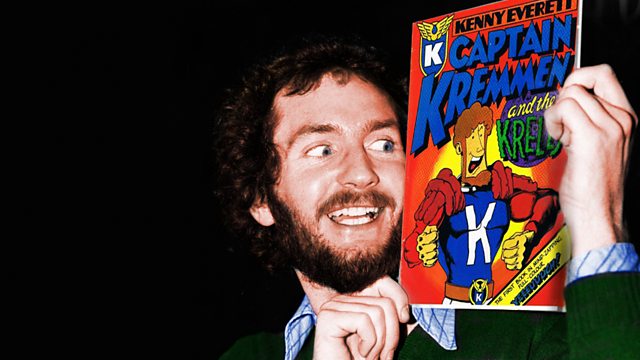 There's No Place Like Dome
Kremmen, Carla and Gitfinger must find a way to escape from the planet of the Thargoids.
Captain Elvis Brandenburg Kremmen is the world's most fabulous man.
With an IQ of 498 and a height of 6ft 10 inches, he's a Supreme Athlete, a Concert Pianist, Concorde Pilot, Mountain Climber, Diplomat, Space Captain and Genius.
Just like Kenny, Captain Kremmen was born in Liverpool on Christmas Day in 1950.
Kenny Everett's lovingly crafted sci-fi serial made its debut on London's Capital Radio in 1976.
Last on