Main content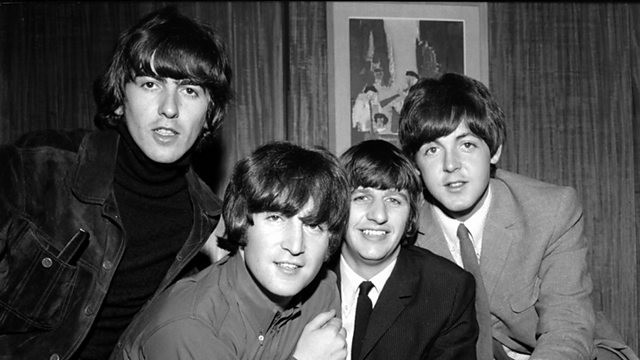 1962 - Love Me Do
Stuart Maconie celebrates the 50th anniversary of the release of the Beatles' Love Me Do, and reflects on how they evolved into one of the most famous bands in the world.
On October 5th 1962, fifty years ago, The Beatles released their first single Love Me Do. It was a moment that changed music history and popular culture forever. It was also an extraordinary year in social and cultural history, not just for Liverpool but for the world, with the Cuban missile crisis, John Glenn in space and beer at a shilling a pint. Stuart Maconie explores how the Beatles changed from leather and slicked back hair to suits and Beatle mops and how their fashion set the pace for the Sixties to follow. Pop artist Sir Peter Blake, Bob Harris, and former Beatles drummer Pete Best join friends to reflect on how the Beatles evolved into John, Paul, George and Ringo the most famous band in the world.
Stuart Maconie explores how the Beatles evolved into the most famous band in the world.
Love Me Do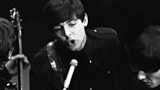 Moon River was the number one song as 1962 dawned and Cliff Richard also topped the charts with The Young Ones in January.  
The Cavern in Liverpool was the place to play. The Beatles played 292 times in this underground venue which was also an important musical breeding ground for groups like Gerry and the Pacemakers, The Searchers, The Merseybeats, and The Swinging Blue Jeans.
Manager Brian Epstein signed The Beatles to a five year management deal after seeing them play at the Cavern club. 
Brian Epstein's management work paid off when EMI Records offered The Beatles a recording deal on their small Parlophone label.  
On 4 September, 1962 The Beatles went into Abbey Road studios with producer George Martin to record their first single. 
The Beatles released Love Me Do on 5 October, 1962. It went to number 17 in the UK charts.
Several versions of the songs were recorded. An alternative recording of the song was released around the world and went to number one in the USA in 1964.   
Love Me Do was written by John Lennon and Paul McCartney. 
George Martin toyed with the idea of issuing How Do You Do It? as the Beatles' first single. 
From Me to You was the first Beatles number one single in 1963 in most UK charts. 
Credits
| Role | Contributor |
| --- | --- |
| Presenter | Stuart Maconie |
| Presenter | Stuart Maconie |
| Producer | Peter Trollope |
| Producer | Peter Trollope |