Main content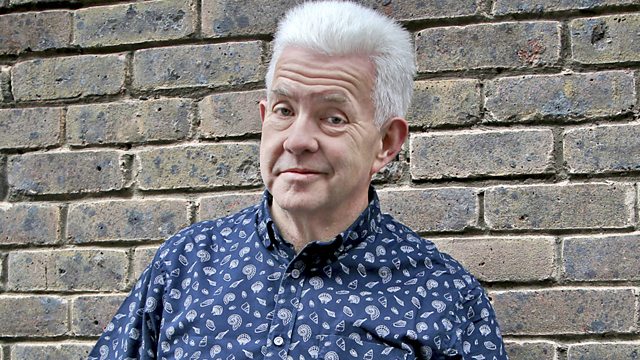 The Verb at Octoberfest, Sheffield
Ian McMIllan presents Radio 3's cabaret of the word from Octoberfest in Sheffield, with guests Charlie Higson, Blake Morrison, Luke Wright, John Watterson, and Helen Mort.
Ian McMillan presents Radio 3's 'Cabaret of the word'. This week it comes from the BBC's Octoberfest at The Crucible in Sheffield, with guests Charlie Higson, Blake Morrison, Luke Wright, John Watterson and Helen Mort.
Charlie Higson is an actor, comedian and writer - best known to parents for his performances as comic characters like Swiss Toni and Sir Ralph Mayhew on The Fast Show, and to their children for his Young Bond series, which has now sold over a million copies in the UK. Charlie is a huge fan of horror films and books, and talks to Ian about 'Sacrifice', the latest in his zombie series for teens (Puffin).
Luke Wright is a poet who writes satirical tales about British life from his vantage point in East Anglia. Originally an Essex boy, Luke performs a poem inspired by the songs of a Yorkshire man - the late Jake Thackray, and explains why he thinks it's time for a Thackray revival.
Musician John Watterson tours as Fake Thackray, taking Jake's songs to venues across the UK. He performs 'Little Black Foal' and 'Rain on the Mountainside'.
Blake Morrison was born in Burnley, and grew up in Skipton. His books include two poetry collections, Dark Glasses and The Ballad of the Yorkshire Ripper; two bestselling memoirs, And When Did You Last See Your Father and Things My Mother Never Told Me; a children's book, The Yellow House; several play adaptations and libretti; and three novels, including South of the River and The Last Weekend. He lives in south London and is Professor of Creative Writing at Goldsmiths College. Blake reads from A Discoverie of Witches, a collaboration between Smith/Doorstop and Lancaster Litfest.
Helen Mort has published two pamphlets with tall-lighthouse press, 'the shape of every box' and 'a pint for the ghost', a Poetry Book Society Choice for Spring 2010. Five-times winner of the Foyle Young Poets award, she became the youngest ever poet in residence at The Wordsworth Trust, Grasmere. Helen reads poems specially commissioned for The Verb which explore the music and place names she grew up with in Chesterfield and Sheffield. Her collection 'Division Street' is out soon from Chatto & Windus.
Produced by Faith Lawrence.
Last on

Broadcast