Main content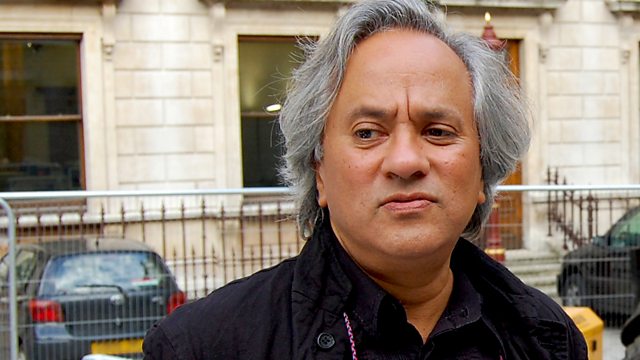 Mo Yan, Anish Kapoor, All that Fall, Frontline Medicine
Presented by Samira Ahmed. With Nobel Prize-winning author Mo Yan, sculptor Anish Kapoor, Samuel Beckett's play All that Fall, and the exhibition Saving Lives: Frontline Medicine.
The Nobel Prize for literature was awarded today to the Chinese author Mo Yan. Rana Mitter joins Samira Ahmed to tell us about the writer's work and what it will mean to China to win a Nobel Prize.
Anish Kapoor, creator of the Orbit sculpture for the Olympic Park, goes small scale with an exhibition of new sculpture small enough to fit in the home. He talks to Samira about ghostly sounds and why small is best.
Susannah Clapp joins Samira with a first night review of Samuel Beckett's play, All that Fall. Written in 1956 for Radio 3 - then the Third Programme - the play is being performed in a rare stage production directed by Trevor Nunn and starring Eileen Atkins and Michael Gambon.
When Harvard University announced they'd discovered a fragment of text proving that Jesus was married the Vatican declared it a fake. Samira looks at how the discovery reflects on disputes in the early Church about role of women in Christianity with Morwenna Ludlow and Elaine Storkey.
And we discuss a new exhibition on Frontline Medicine at the Imperial War Museum North. Samira talks to New Generation Thinker Charlotte Blease and historian Joanna Bourke.
Producer: Allegra McIlroy.