Main content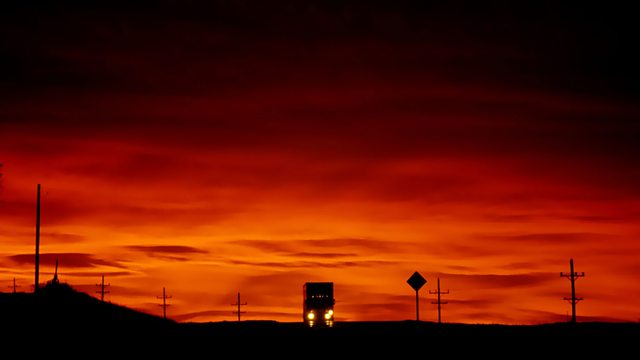 09/10/2012
John Shea's selection includes Havergal Brian's Symphony No 1 (Gothic), in a performance given at the 2011 Proms by massed choirs with the BBC National Orchestra of Wales.
From the 2011 BBC Proms, John Shea presents Havergal Brian's titanic Symphony no. 1 "The Gothic" performed by massed choirs with the BBC National Orchestra of Wales.
12:31 AM
Brian, Havergal [1876-1972]
Symphony No.1 in D minor "The Gothic"
Susan Gritton (soprano), Christine Rice (mezzo-soprano), Peter Auty (tenor), Alastair Miles (bass), City of Birmingham Symphony Orchestra Youth Chorus, Eltham College Boys' Choir, Southend Boys' and Girls' Choirs, Bach Choir, BBC National Chorus of Wales, Brighton Festival Chorus, Côr Caerdydd, Huddersfield Choral Society, London Symphony Chorus, BBC Concert Orchestra, BBC National Orchestra of Wales, Martyn Brabbins (conductor)
2:19 AM
Scriabin, Alexander (1872-1915)
Prelude and Nocturne for the Left Hand (Op.9)
Martina Filjak (piano)
2:31 AM
Schubert, Franz (1797-1828)
Symphony No.5 in B flat major (D.485)
Budapest Symphony Orchestra, Tamás Vásáry (conductor)
2:57 AM
Mozart, Wolfgang Amadeus (1756-1791), arr. Edvard Grieg
Sonata in G major (K.283)
Julie Adam and Daniel Herscovitch (pianos)
3:11 AM
Norman, Ludvig (1831-1885)
String Sextet in A major (Op.18) (1850)
Stockholm String Sextet
3:37 AM
Mendelssohn, Felix (1809-1847)
Laudate Pueri (O praise the Lord)
Polyphonia, Ivelina Ivancheva (piano), Ivelin Dimitrov (conductor)
3:47 AM
Sorkocevic, Luka (1734-1789) arr. Frano Matusic
Symphony No.3
Dubrovnik Guitar Trio
3:55 AM
Hummel, Johann Nepomuk (1778-1837)
Trio in G major, for violin, viola & cello
Viktor Simcisko (violin), Alzbeta Plazkurova (viola), Jozef Sikora (cello)
4:10 AM
Chopin, Frédéric (1810-1849)
Ballade No.1 (Op.23)
Hinko Haas (piano)
4:20 AM
Heinichen, Johann David (1683-1729)
Concerto for flute, bassoon, cello, double bass and harpsichord
Vladislav Brunner (flute), Jozef Martinkovic (bassoon), Juraj Alexander (cello), Juraj Schoffer (double bass), Milo? Starosta (harpsichord)
4:31 AM
Handel, Georg Frideric (1685-1759)
Caesar's aria: 'Va tacito e nascosto' (from 'Giulio Cesare in Egitto', Act 1 Sc.9)
Graham Pushee (countertenor), Australian Brandenburg Orchestra, Paul Dyer (artistic director)
4:38 AM
Kuula, Toivo (1883-1918)
Suru (Op.22 No.2)
Arto Noras (cello), Tapani Valsta (piano)
4:45 AM
Ebner, Leopold (1769-1830)
Trio in B flat major
Zagreb Woodwind Trio
4:52 AM
Vaughan Williams, Ralph (1872-1958)
The Wasps - Overture from the Incidental Music
BBC Philharmonic, Yan Pascal Tortelier (conductor)
5:02 AM
Grieg, Edvard (1843-1907)
4 piano pieces (Op.1)
Christian Ihle Hadland (piano)
5:15 AM
Franck, César (1822-1890), arr. Jean Pierre Rampal
Flute Sonata
Carlos Bruneel (flute), Levente Kende (piano)
5:41 AM
Respighi, Ottorino (1879-1936)
Ancient Airs and Dances - Suite No.2
CBC Vancouver Orchestra, Mario Bernardi (conductor)
5:59 AM
Chopin, Fryderyk [1810-1849]
Sonata for cello and piano (Op.65) in G minor
Mischa Maisky (cello), Martha Argerich (piano).