Main content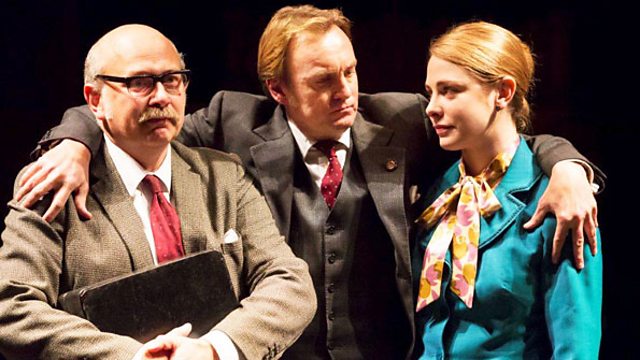 This House - Roy Hattersley reviews; Jo Nesbo; Prince biography
Mark Lawson and Roy Hattersley review a new play about the minority Labour government of 1974; best-selling Norwegian crime writer Jo Nesbo; Matt Thorne on his biography of Prince.
With Mark Lawson.
Roy Hattersley, former Deputy Leader of the Labour Party, gives his verdict on James Graham's new play This House. Philip Glenister, Phil Daniels and Vincent Franklin star as Labour whips who will do anything to win the vote in the hung parliament in 1974.
The best-selling Norwegian writer Jo Nesbø was a footballer, stockbroker and the singer in one of Norway's biggest rock bands, before turning his hand to crime fiction in 1997, when he started a series of books featuring Detective Harry Hole. As his debut book in the series - The Bat - is published in English for the first time, he discusses turning crime clichés into crime gold.
The influential and reticent musician Prince remains something of an enigma. A new biography aims to shed light on a performer who was a chart star in the 1980s, but has steered his own idiosyncratic course ever since. Its author Matt Thorne joins Mark to discuss how Prince's life informs his music.
Producer Nicki Paxman.