Main content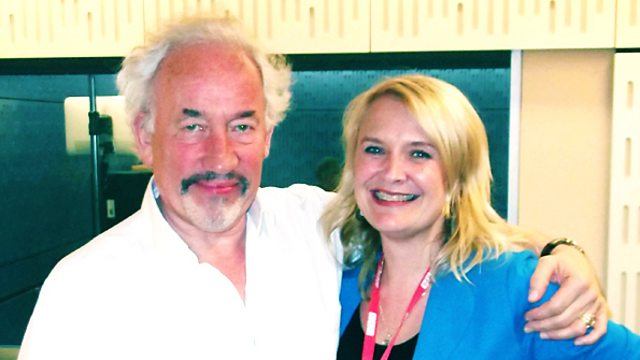 Monday - Sarah Walker
With Sarah Walker. Including Essential CD of the Week: Peter Hurford - Bach Great Organ Works; The special guest is actor and author Simon Callow; Schubert: Sonata in A minor, D821.
9am
A selection of music including the Essential CD of the Week: Peter Hurford - JS Bach Great Organ Works
9.30-10.30am
A daily brainteaser, and Sarah's recommended performance by the next pianist in Peter Donohoe's survey of 50 Great Pianists. This week in Essential Classics as part of Piano Season, Sarah will be showcasing pianists and piano music from the USA, the Far East and beyond.
10.30am
Sarah is joined by her guest for the week, actor and author Simon Callow, discussing his essential pieces of classical music.
11am
Schubert: Sonata in A minor for Arpeggione and Piano D.821
The Building a Library recommendation from last Saturday's CD Review
*********************************
Simon Callow CBE is one of Britain's best-known stage and screen actors. He has appeared in many films, including Four Weddings and a Funeral, Shakespeare in Love, Phantom of the Opera, Amadeus, and A Room with a View. As a stage actor, Simon has played some of the theatre's most iconic roles, ranging from Titus Andronicus, Mozart in Amadeus and Faust, to Oscar Wilde in The Importance of Being Oscar, Captain Hook, and Pozzo in Waiting For Godot, opposite Sir Ian McKellen, Ronald Pickup and Patrick Stewart. His lifelong passion for classical music has seen him directing opera productions and appearing alongside various orchestras around the world, as well as presenting documentaries and writing about composers and their work.
Simon is also a prolific author, having written thirteen books. These include Being an Actor, Shooting the Actor, a highly acclaimed biography of Charles Laughton, a biographical trilogy of Orson Welles (of which the first two parts have now been published), Love is Where it Falls and his memoir My Life in Pieces. As both an actor and writer, Simon has come to be greatly associated with the work of Charles Dickens. He has played the role of the writer on stage, film and television, including An Audience with Charles Dickens (BBC, 1996) and a 2005 episode of Doctor Who. He has also performed in several of Dickens' theatre pieces: Dr Marigold & Mr Chops, and A Christmas Carol. His latest book, Charles Dickens and the Great Theatre of the World, was published earlier this year.
Music Played
9.01: Sarah's Essential CD of the Week

9.30:

10.30: Simon Callow's Choices

11am:The Building a Library recommendation from last Saturday's CD Review