Main content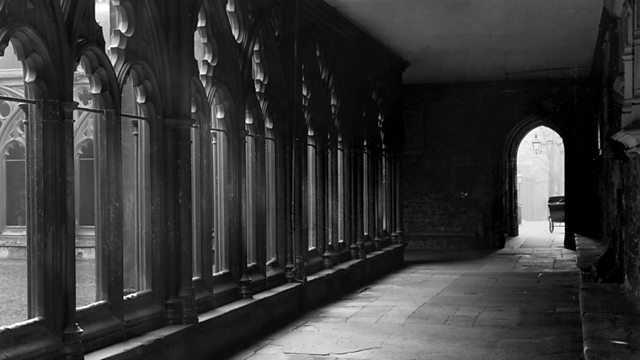 Get Thee to a Nunnery
Texts and music on the theme of nuns, with readings by Sheila Hancock and Ellie Kendrick. With Charlotte Bronte, Shakespeare and Chaucer, plus Puccini, Poulenc and Rossini.
Music, poetry and prose on the theme of Nuns. Read by Sheila Hancock and Ellie Kendrick.
The figure of the nun has long exerted a powerful influence on the imagination.
From the chaste and pious figure of St Teresa of Avila to the tragic and imprisoned nuns of Puccini's Suor Angelica and Diderot's The Nun. From the courageous martyrs of Poulenc's Dialogues des Carmelites to the sexually transgressive and possessed nuns of the convent at Loudun.
There's the sad nun, disappointed in love, as portrayed by Alexander Pope in Eloisa to Abelard. The Courtesan who finds redemption in Massenet's Thais. The ghostly terrifying figure of the nun in Matthew Lewis' The Monk. And of course nuns have been the source of much comedy, such as Chaucer's social climbing Prioress, or the men dressed as nuns in Rossini's Comte Ory.
For centuries entering a convent was one of the few ways women could gain independence and express themselves in music and poetry. Saint Hildegard of Bingen, who founded two monasteries in the 12th Century, is one of the most significant early composers of Western music, and the 17th Century Italian nun Caterina Assandra also achieved recognition and fame for her work. Her beautiful motet Duo Seraphim has been one of my favourite discoveries in making this programme.
Producer: Timothy Prosser.
Music Played
Timings (where shown) are from the start of the programme in hours and minutes
Denis Diderot

From The Nun (Ellie Kendrick)

William Wordsworth

Nuns Fret Not (Sheila Hancock)

Arnold Wesker

from Caritas (Ellie Kendrick)

Geoffrey Chaucer

The Prioress' Prologue from The Canterbury Tales (Sheila Hancock)

William Shakespeare

To Whom Should I Complain, from Measure for Measure (Ellie Kendrick)

Gerard Manley Hopkins

from The Wreck of the Deutschland (Sheila Hancock)

Aldous Huxley

from The Devils of Loudun (Ellie Kendrick)

Muriel Spark

from The Prime of Miss Jean Brodie (Sheila Hancock)

Hildegard of Bingen

Hail to you verdant rod (Sheila Hancock)

Tennyson

from St Agnes' Eve (Ellie Kendrick)

Eleanor of Acquitaine

A letter from her convent (Sheila Hancock)

Alexander Pope

from Eloisa to Abelard (Ellie Kendrick)

Matthew Lewis

The Bleeding Nun, from The Monk (Ellie Kendrick)

Rumer Godden

from Black Narcissus (Sheila Hancock)

St Teresa of Avila

God Alone is Enough (Ellie Kendrick)