Main content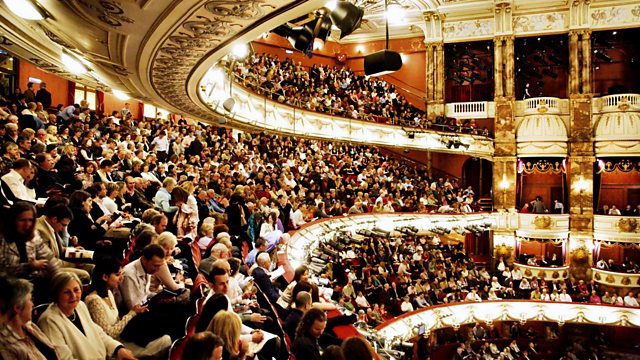 Mozart's The Magic Flute
Andrew McGregor presents a performance given at the 2012 Salzburg Festival of one Mozart's last works, The Magic Flute. Nikolaus Harnoncourt conducts Concentus Musicus Vienna.
One of Mozart's last works, The Magic Flute is by turns sublime and ridiculous. It's an opera where true love, jealousy and freemasonry are afoot in an imaginary ancient Eygpt. And with its evil Queen of the Night, giant serpent, pairs of lovers and, of course, magic flute it could well be a pantomime farce. But it just happens to have some of the greatest music Mozart ever wrote. This performance was recorded at the 2012 Salzburg Festival with veteran period instrument specialist Nikolaus Harnoncourt conducting his long-time ensemble, the Vienna Concentus Musicus. Presented by Andrew McGregor.
Sarastro.....Georg Zeppenfeld (Bass)
Tamino.....Bernard Richter (Tenor)
Queen Of The Night.....Mandy Fredrich (Soprano)
Pamina.....Julia Kleiter (Soprano)
First Lady.....Sandra Trattnigg (Soprano)
Second Lady.....Anja Schlosser (Mezzo)
Third Lady.....Wiebke Lehmkuhl (Contralto)
Three Boys.....soloist from Tolzer Knabenchor
Papageno.....Markus Werba (Baritone)
Papagena.....Elisabeth Schwarz (Soprano)
Monostatos.....Rudolf Schasching (Tenor)
Speaker.....Martin Gantner (Baritone)
First Armoured Man / First Priest.....Lucian Krasznec (Tenor)
Second Armoured Man.....Andreas Horl (Bass)
Concentus Musicus Vienna
Conductor.....Nikolaus Harnoncourt.