Main content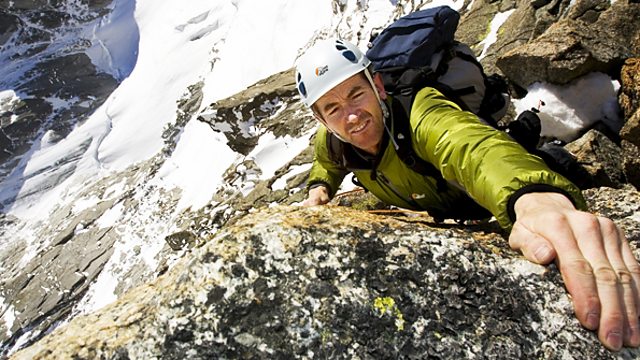 Andy Cave and Ed Douglas
Mountaineers Ed Douglas and Andy Cave join Harriett Gilbert to recommend favourite books. Ed and Andy's choices both feature mountains, and Harriett chooses a thriller.
Patricia Highsmith's classic thriller' The Talented Mr Ripley' would make a great expedition read, according to Harriett Gilbert's guests this week, multi-award-winning writers - mountaineers both - Ed Douglas and Andy Cave. Not unexpectedly their choices both feature mountains, but from markedly different perspectives.
Ed's good read is Nan Shepherd's 'The Living Mountain', an undiscovered lyrical masterpiece of mountain literature from a writer who made her name as a modernist novelist.
Andy chooses a hair-raising account of the life and career of one of France's most colourful and energetic climbers, Lionel Terray, in 'Conquistadors of the Useless'.
Harriett GIlbert admits she's not a natural mountaineer but she loves a (fictional) murderous psychopath, namely, Tom Ripley, Patricia Highsmith's famous anti-hero.
Producer...Mary Ward-Lowery.
Chapters
Andy Cave's Choice

'Conquistadores of the Useless' By Lionel Terray. Published by HarperCollins

Duration: 08:34

Ed Douglas's Choice

'The Living Mountain' by Nan Shepherd. Published by Canon Gate

Duration: 09:29

Harriett Gilbert's Choice

'The Talented Mr Ripley' by Patricia Highsmith. Published by Vintage

Duration: 07:15