Main content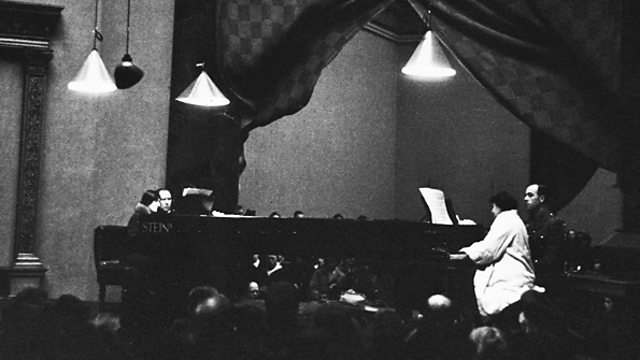 One Man's War
4 Extra Debut. Katie Derham delves into the diaries of avid London concert-goer Lionel Bradley, written during the Second World War. From October 2012.
This is the story of classical music life in London during the Second World War, which instead of stopping altogether once war was declared in 1939, actually flourished as the bombs fell. Lionel Bradley was a Librarian at the London Library, and also an avid lover of ballet, opera, orchestral and chamber music. After each event he attended, Lionel would write a personal bulletin describing the occasion, which he then circulated to his friends. Katie Derham explores musical life in London during the Second World War, through the writings of Bradley who often provides invaluable insight into world premieres, refugee artists, and a classical music scene which flourished during a world in turmoil.
Lionel Bradley was passionate about the arts. He often went to see the same productions, or hear the same works again and again, and through his diaries, Bradley captures developments, changes, or nuggets of social history, otherwise forgotten today. These priceless insights into a bygone world contained within Bradley's bulletins, are held at the Royal College of Music, and the Victoria and Albert Museum. Professor Paul Banks from the RCM, and V&A's Curator of Dance Jane Pritchard, team up with Katie Derham to explore these written narratives, whilst Joan Bailey who worked with Bradley at the London Library, brings Bradley the man to life.
This story begins with the discovery of the Bradley documents at the RCM, and continues with the investigation of musical life in London during World War Two. Enlisting the help of historians Terry Charman, Patrick Bade and Suzanne Bosman, Katie Derham glimpses through the windows of Bradley's writings, exploring the determination of the likes of Myra Hess to continue concert life during war time, and surveying how the influx of refugee musicians, the falling bombs, and conscription, all impacted upon the musical scene of the day.
Last on

Broadcasts