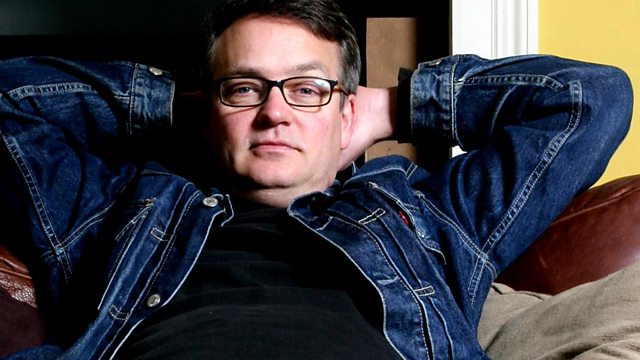 6/7
Picking 5 books that are significant to them our guests give us a fascinating insight into their lives through the books on their bookshelves.
Charlie Higson is an actor, comedian and author. He created some of the best loved characters in The Fast Show on television as well as being one of its main writers.
He's written screenplays, novels and produced the Young Bond series of James Bond novels aimed at younger readers.
He was also a full-time musician in the 1980's which is where Stuart Cosgrove begins his conversation with Charlie when he hears about his time with The Higsons.
Charlie also picks these five books that have been influential in his life.
1: Favourite childhood book - The Incredible Adventures of Professor Branestawm by Norman Hunter.
2: A Life changing book - POP 1280 by Jim Thompson
3: Non-fiction: Thinking, Fast and Slow - by Daniel Kahneman
4: The book you'd give to your teenage self. - From Russia with Love By Ian Fleming
5: Current book on your bedside table: Day of the Jackal by Frederick Forsyth.
Last on