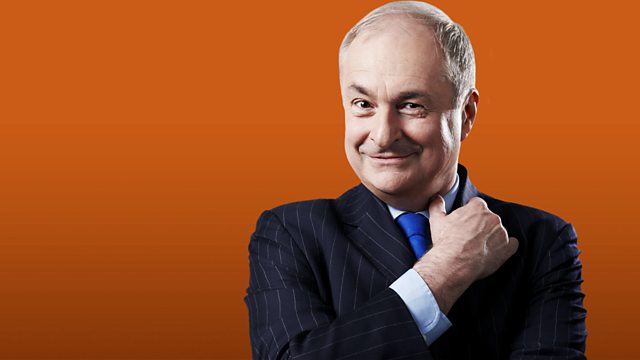 06/10/2012
Paul Gambaccini presents tracks from this week's US charts and hits from the last six decades.
In the feature Headline News [Number one albums on noteworthy days] we hear the title track of Green River by Creedence Clearwater Revival. It was number one on 15th October 1969, the day of the Vietnam War Moratorium, when millions took part in protest rallies across the USA. We also hear (I've Had) The Time Of My Life by Bill Medley and Jennifer Warnes from the movie soundtrack Dirty Dancing. It was the number one LP on 11th November 1987 - the day on which Irises by Vincent Van Gogh sold at a record price for a painting - $53.6 million. In the regular feature The First Time Ever I Saw Your Face, tracks are played from albums by John Stewart and Celine Dion.
In A Matter Of Life And Death, Paul celebrates the birthday of Kevin Cronin of REO Speedwagon by playing the band's hit Roll With The Changes. We also hear Are You Sincere by Andy Williams, who recently died. It's Not The Same Old Song highlights Sweet Dreams by Patsy Cline and a different song with the same title by Eurythmics. Paul continues his countdown of the Top 100 list of songwriters based on success in the American chart from 1955 - 2005. We hear songs written by Carl Sigman (Number 66) and Valerie Simpson (Number 65).
Our R&B Number Ones are from 1980 - Funkin' For Jamaica by Tom Browne - and this week - Lately by Anita Baker. We hear Country number ones from 1973 and now by Ray Price and Taylor Swift. This week's featured past and present Rock number ones are by U2 and The Lumineers. Gangnam Style by Psy is the best selling song of the week.
Last on