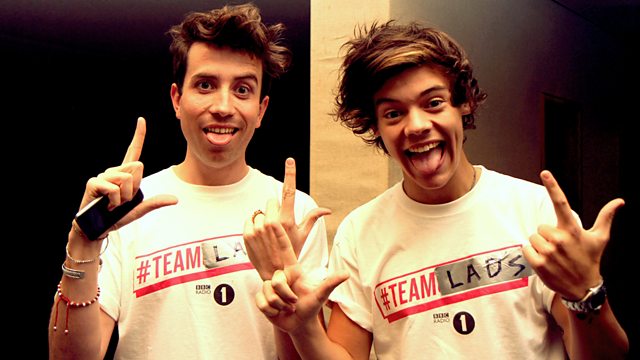 BBC Radio 1's Teen Awards with One Direction's Harry Styles & Nick Grimshaw
Grimmy is joined by One Direction's Harry Styles for the entire show. We ask a psychologist the scientific reason to why Harry is so fit, Grimmy's knowledge of the boy band is put to the test as he plays a game of 'Which Direction' and we open out the phonelines so you can ask Harry Styles any question you want!
Plus, Harry picks some of his favourite tracks of the moment and the duo realise their dream of creating 'Lad Fm'.
Last on