Main content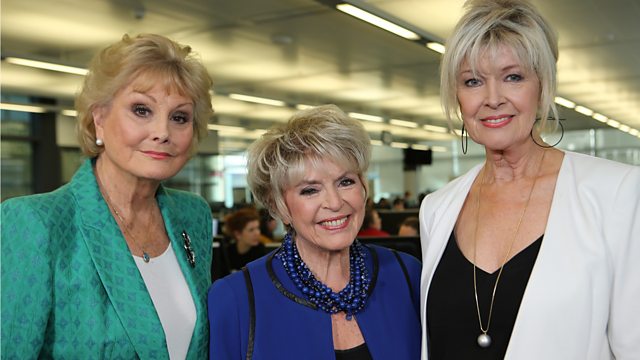 Gloria Hunniford, Angela Rippon and Julia Somerville expose rip-offs, raw deals and poor service.
Consumer champions Angela Rippon, Gloria Hunniford and Julia Somerville battle on behalf of viewers who feel they've been ripped off or had a raw deal - and try to get their problems resolved. There's unmissable consumer advice to protect you and your money, and the team solve more problems face to face at the Rip Off Britain Pop-Up shop.
Information and Advice from Today's Episode
How to Stop Unwanted Calls
At Rip Off Britain we get stacks of complaints from viewers who are upset and annoyed at the high number of unwanted sales calls they receive on a daily basis.

It's thought that more than 3 BILLION of these calls are made in the UK every year.

And with charming and persuasive sales people often on the other end of the line it is very easy to find yourself being talked into something you may not want.

We spoke to John Mitchison, Manager of the Preferences Service, about a quick and easy way to reduce unwanted calls.

'You can cut down the number of unwanted sales calls you receive by registering your landline and mobile number with the Telephone Preference Service.

It's against the law for companies to make any live unsolicited marketing calls to phone numbers registered with the TPS. The service doesn't stop all unwanted calls and won't stop non-live unsolicited direct marketing calls, such as recorded messages, automated calls, market research, silent calls, debt collection, scam calls or general nuisance calls.
However, you should notice a drop in the number of live unsolicited direct marketing calls you receive after 28 days of registration with the TPS.

Nearly 18 million numbers are already registered with the TPS. Registration is free and simple to do – either fill out an online form or call our registration line on 0845 070 0707.'

You can find more advice on how to deal with cold callers at BBC Skillswise
Stopping Junk Mail
On average, every household receives 377 pieces of junk mail through each letterbox each year. But what can you do cut, or even stop, the number of pieces of junk mail you receive?

We spoke to John Mitchison, Manager of the Preferences Service, about a free and simple way to solve this problem.

'For householders wanting to reduce the amount of unwanted advertising mail they receive there is the free Mailing Preference Service, which is provided by the Direct Marketing Association. Unwanted, unread direct mail is a waste of resources. That's why responsible companies screen their contact lists against the MPS register to ensure they only target the people who want to be reached.

The MPS won't stop mail that's been sent from overseas, unaddressed material or mail addressed to The Occupier. You can expect to continue to receive mailings from companies with whom you have done business in the past. You may also receive mailings from small, local companies. If you wish these mailings to be stopped, you must notify these companies directly. It will take up to four months for the MPS have full effect, although you should notice a reduction in mail during this period.

You can registered your address or register an address on behalf of your friends and family by either calling 0845 070 0707 or online
Credits
| Role | Contributor |
| --- | --- |
| Presenter | Julia Somerville |
| Presenter | Julia Somerville |
| Presenter | Gloria Hunniford |
| Presenter | Gloria Hunniford |
| Presenter | Angela Rippon |
| Presenter | Angela Rippon |
| Series Producer | Lucy McLennan |
| Producer | Lucy McLennan |
| Executive Producer | Rob Unsworth |
| Executive Producer | Rob Unsworth |