Main content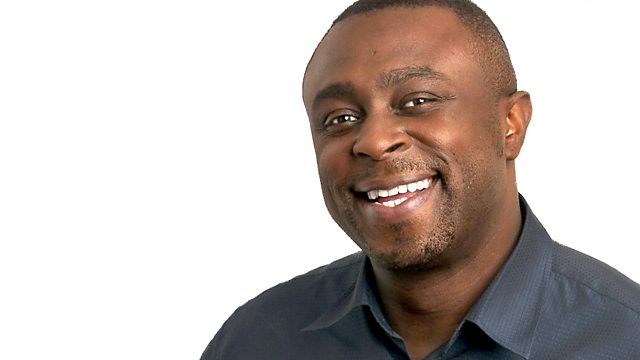 06/10/2012
The man behind the classic guitar riff on the James Bond theme, Vic Flick, talks 007 to Dotun and the show's live in New York as David Blaine starts his latest electric stunt.
News from home and abroad with Dotun Adebayo.
After years of legal wrangling, the radical Muslim cleric Abu Hamza and four others have flown from Britain to the United States to face terrorism charges. Charles Stimson - who used to advise George W Bush's Secretary of Defence on detainee issue - tells us justice will prevail and that the men will be afforded the same rights as everyone else in the USA.
Also, as the situation between Syria and Turkey becomes more tense, the director of the Center for Middle East Studies, Joshua Landis, warns 'Syria is a swamp and nobody wants to get sucked in there' and says the more Turkey does to 'destabilise' Syria by its tough response to mortar attacks, the more refugees they'll end up having to help.
The man who played the guitar riff on the infamous James Bond theme tune, Vic Flick, takes us back 50 years to when he was paid $15 for his work on the track. Vic also reveals there are some 'hidden tapes' being hunted down by Bond fanatics. They're of the original recording of License to Kill - featuring himself and Eric Clapton - before Gladys Knight got involved. He also admits the culmination of the track's success was when the 'Queen' skydived into the Olympic stadium during the Games' opening ceremony to the music!